No solutions as more die at border
By MAY ZHOU in Houston | CHINA DAILY | Updated: 2022-09-24 08:03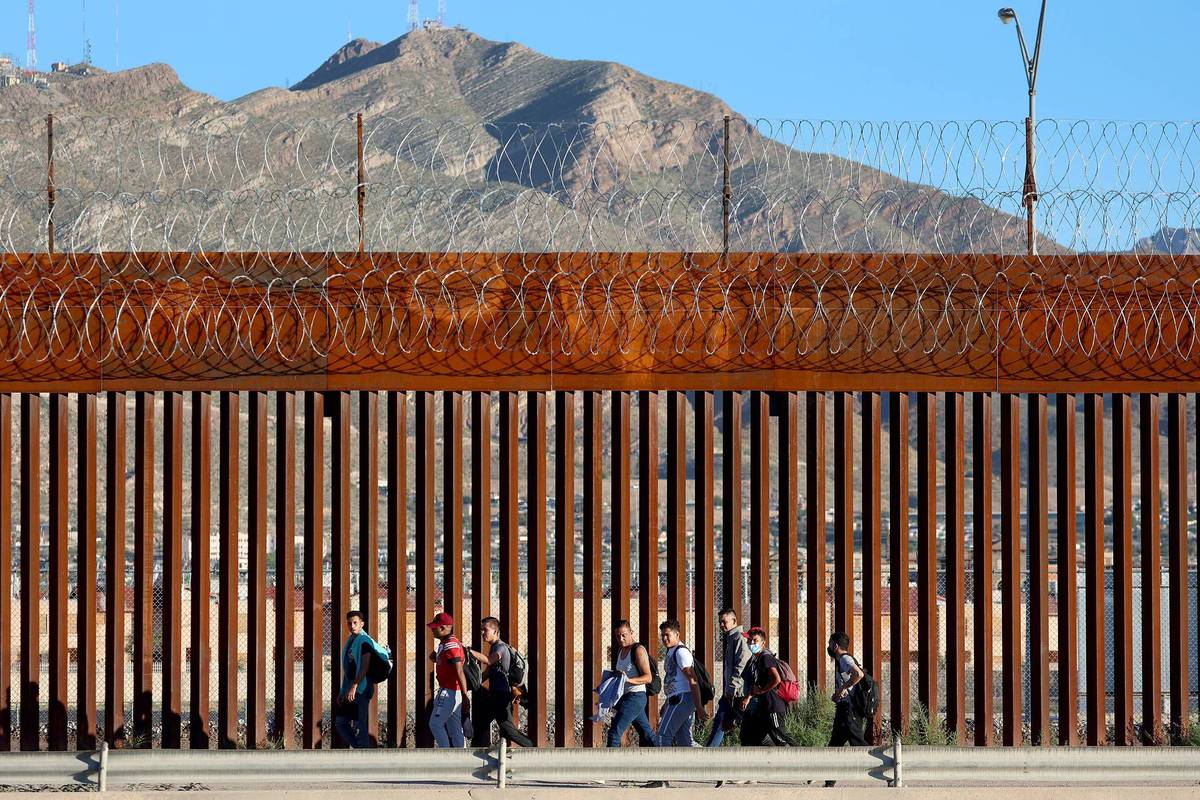 For Corrine Stern, the medical examiner of Texas' Webb County near the border with Mexico, this year has become the deadliest on record for migrant deaths.
"I'm seeing an extreme increase in the number of border-crossing deaths compared to other years," Stern told broadcaster CNN in late August. "This is my busiest year in my career ever."
Stern, with 20 years of experience and serving 11 counties, said she has seen more than 200 migrant deaths this year in her part of the United States.
Her personal observations are backed up by the data. With a week left in the 2022 fiscal year, the number of migrant deaths inside the US border has reached 748, far exceeding the previous record of 566 deaths in 2021, according to the Department of Homeland Security.
Besides determining the cause of death, Stern's job also requires her to identify the bodies and notify the next of kin. That often takes a long time.
The increase in deaths and the lengthy process in identifying the deceased have created a problem she has never faced before: With the bodies of 260 migrants in her custody in five coolers, she has run out of space, CNN reported.
Stern must solicit help from funeral homes. One funeral home in her jurisdiction, Memorial Funeral Chapels in Eagle Pass, told the network that it is at capacity, too.
As a result, the funeral home must start burying unidentified migrants at the Maverick County Cemetery. More than a dozen unidentified migrant bodies were recently buried in haste.
What haunts Stern the most is the rising number of deaths among child migrants. She told CNN that so far this year she has identified six such deaths, with the victims aged from 1 to 17.
In Pima County, Arizona, where Tucson is located, the office of the medical examiner began to coordinate its response to migrant deaths in May 2002 when 14 migrants died in the desert southeast of Yuma, The Guardian reported. They remain unidentified.
Since then, the office has classified 3,600 deaths in its electronic records system as "unidentified border crossers", according to forensic anthropologist Bruce Anderson.
Of those, about 66 percent were identified so far, a much higher rate than that in the larger states of Texas and California.
While Republican-led states are busing and flying migrants to Democratic leaders' residences and Democratic-leaning cities, no migrant policy is being discussed to address the surge in border crossings — with more than 2 million migrants apprehended in the current fiscal year — and mounting deaths.
Most of the migrants that didn't make it suffered painful deaths, according to the Washington Office on Latin America, a research organization for human rights.
Dehydration, heat exhaustion, or exposure at night in deserts and dry brushland appear to be the most common causes. Increasing numbers are drowning in the Rio Grande, irrigation canals, and other bodies of water. And many are killed, or badly injured, trying to climb segments of the 9-meter-plus-high border wall.
mayzhou@chinadailyusa.com