Kremlin gives stark assessment of diplomacy
China Daily | Updated: 2022-01-14 09:38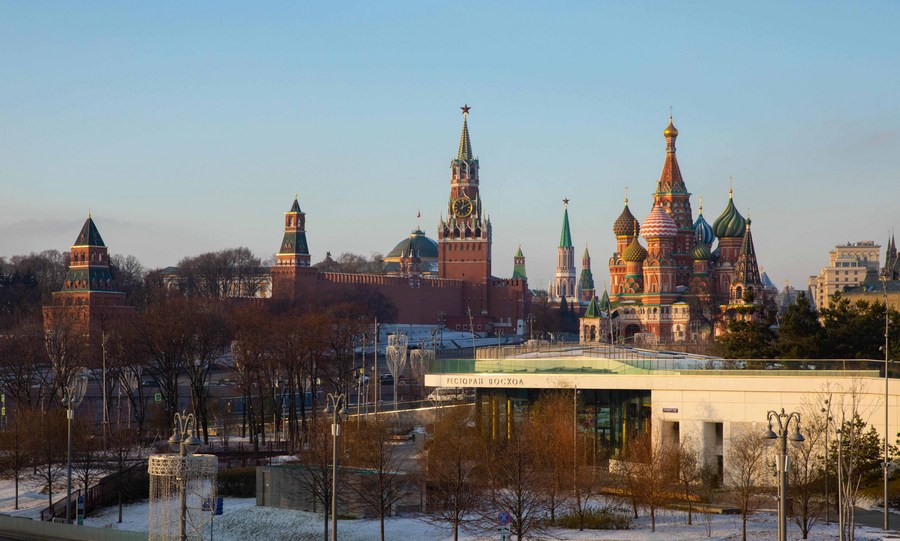 MOSCOW/VIENNA-The Kremlin said on Thursday that talks with the West had so far failed to bridge fundamental differences over the Ukraine crisis, and warned that any sanctions by the United States targeting Russian President Vladimir Putin personally would cross a line and could lead to a "rupture of ties".
On Wednesday, senators from US President Joe Biden's Democratic Party threatened major consequences if Russia attacked Ukraine, including sanctions on Putin and Russian banks as well as $500 million in fresh security aid to Ukraine.
Russia has denied the West's claim of attack, saying its military deployment at the border is a response to the growing presence of NATO in East Europe, where it fiercely opposes the expansion of the Atlantic alliance.
"Introducing sanctions against a head of state is crossing a line and comparable to a rupture of ties,"Kremlin spokesman Dmitry Peskov told reporters.
The US and its NATO allies held talks this week with Russia to ease tensions over Ukraine. But two rounds of talks, in Geneva on Monday and Brussels on Wednesday, did not result in any breakthrough.
Peskov said on Thursday that Moscow views the draft sanctions "extremely negatively", particularly with "unsuccessful" talks ongoing.
He said the discussion of sanctions did little to create "a constructive atmosphere".
Peskov told reporters that talks so far this week with the West had yielded some "positive nuances" but this was not enough.
"The negotiations were initiated (for us) to receive concrete answers to concrete, fundamental questions. Disagreement has been registered precisely on these fundamental questions," he said.
Tense talks
For the third round of talks, the Organization for Security and Cooperation in Europe, or OSCE, met in Vienna on Thursday. Little breakthrough is expected there, either.
It was the first meeting of the permanent council of the world's largest security body this year, attended by all 57 member states, including Russia and the US.
Russia's mission to the OSCE said before the meeting that Moscow will act to defend its national security if it does not receive a "constructive response" from the West.
Peskov said Russia had no "shortage of political will" to continue meetings but reiterated that Moscow needed to see concrete results.
He added that Moscow expects "concrete" written answers to Russia's security demands in days.
Agencies - China Daily