Cross-Strait media professionals explore Qinzhou
Share - WeChat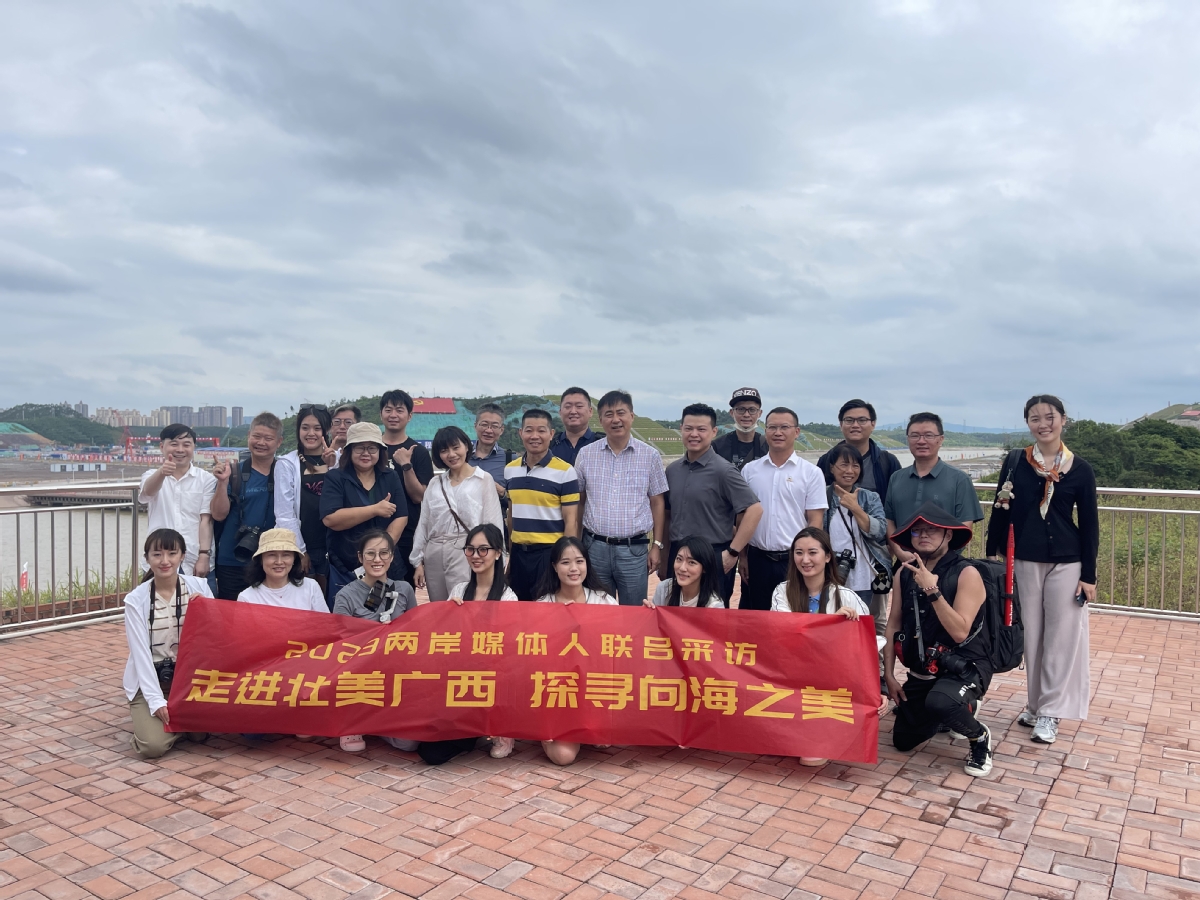 Nearly 30 media professionals from Chinese mainland and Taiwan visited Qinzhou, Guangxi Zhuang autonomous region, for two days, the first stop of an eight day joint interview event starting on Sept 3.
Located at the center of the Beibu Gulf Economic Zone in Guangxi, Qinzhou serves as a key hub for the New International Land-Sea Trade Corridor, historically connecting China with Southeast Asian countries.
"I believe Qinzhou has great potential for economic and trade development. Additionally, its geographical advantage as China's gateway to ASEAN makes it even more appealing for Taiwan youth, as well as businesses looking to invest and start ventures on the mainland," said Joyce Tsai, director of the mainland news center of Taiwan's United Daily News Group.
The group visited several key development projects as well as cultural heritage sites after arriving in the city on Sept 4, including the Pinglu Canal project, which aims at linking Nanning, capital of South China's Guangxi Zhuang autonomous region, with the Beibu Gulf.
According to officials, the canal's construction is set to be completed in just 54 months.
"The speed of infrastructure development in the mainland is something that people from Taiwan truly admire from the bottom of our hearts," said Tony Wu, the chief editor of a travel and tourism website in Taiwan.
Wu also cited examples of high-speed rails in the mainland, noting that whenever he sees news of a new cross-provincial railway being built in just a few months, he is genuinely amazed.
Apart from the speed of infrastructure development, participants were also impressed by the construction technology.
Huang Fu-Kuei, director of interviews at Kaohsiung News Network, believes that building transportation networks can effectively drive local economic development.
"Taiwan currently does not have such innovative design and technology. Being geographically similar to Guangxi, we could benefit greatly from exchanging experiences and learning from Guangxi's expertise," said Huang.
The trip, which began on Sept 3 and ended on the 10th, took the group through Qinzhou, Beihai, and Fangchenggang – three coastal cities of Guangxi along the Beibu Gulf.
Co-hosted by Huaxia Jingwei website and the Taiwan Affairs Office of the Guangxi Zhuang autonomous region, the event aimed to showcase the economic development, cultural heritage and scenic beauty of Guangxi.