Luxury watch firm bullish on prospects in nation
By ZHU WENQIAN | China Daily | Updated: 2023-09-19 09:13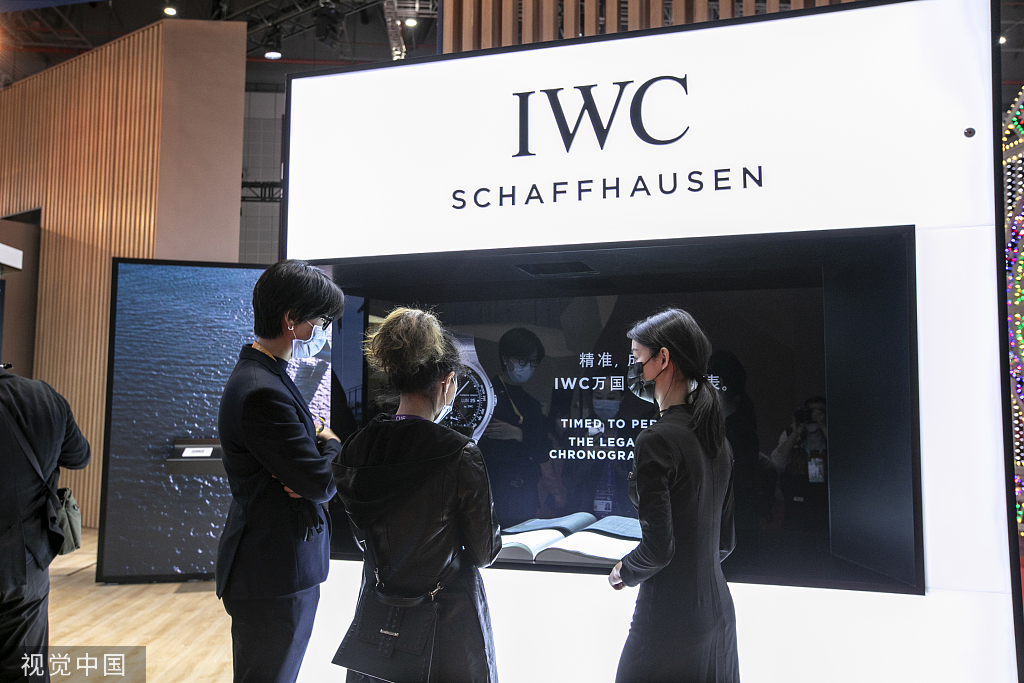 China is one of the most energetic and dynamic luxury markets for IWC Schaffhausen globally, the Swiss luxury watchmaker said, as it plans to open more boutique stores to meet the growing demand for luxury watches in the country.
Chinese consumers tend to be a little bit younger than their counterparts in other countries and women account for a higher proportion of its clientele, said Christoph Grainger-Herr, chief executive of IWC.
"China is an important luxury market. Most consumers come from top-tier cities and are well educated about the brand. It's a country we love. I'm fully confident in our operations in China," said Grainger-Herr, also an architect who was personally involved in building the first IWC boutiques in Beijing and Shanghai.
IWC often uses the German words for "form" and "technology "to refer to its roots in Schaffhausen in the German-speaking area of Switzerland.
"China is becoming one of the most influential and innovative hubs around the world that is determining the current culture with a huge sense of creativity," he said.
Grainger-Herr visited the nation for the second time in September after China optimized its COVID-19 response measures later last year.
The luxury watchmaker, which has highlighted the importance of customer experience and personal interaction to its brand image, opened its new flagship boutique in Shanghai in October last year.
Chinese consumers, especially in top-tier cities such as Shanghai, prefer elegantly styled watches, while in smaller cities, the consumer preference is more traditional, Grainger-Herr said.
IWC said it would open more outlets in the country to interact with consumers directly, even though it underlined that its digital channel is important as more consumers can research online before visiting its brick-and-mortar stores.
By 2025, China is expected to become the world's largest luxury consumption market. The Chinese mainland market, which saw growth in the first quarter, is expected to pick up pace again this year, consultancy Bain & Co said.
In the past few months, Europe saw the return of its first group of Chinese tourists after the pandemic, and a more sustained tourist footfall is expected later in the year. A positive scenario shows a solid growth path in 2023, driven by China's recovery and sustained growth in Europe and the Americas, Bain & Co said.
Across luxury categories, the top-performing ones include watches, with iconic models of a few giant brands driving growth, and jewelry, according to the consultancy.
Following its presence at the Watches and Wonders exhibition in Geneva earlier this year, IWC showcased its novelties and comprehensive watchmaking expertise at the latest Watches and Wonders exhibition that concluded in Shanghai on Sunday.