My success means I can help other people
By Yan Dongjie | CHINA DAILY | Updated: 2023-09-19 07:54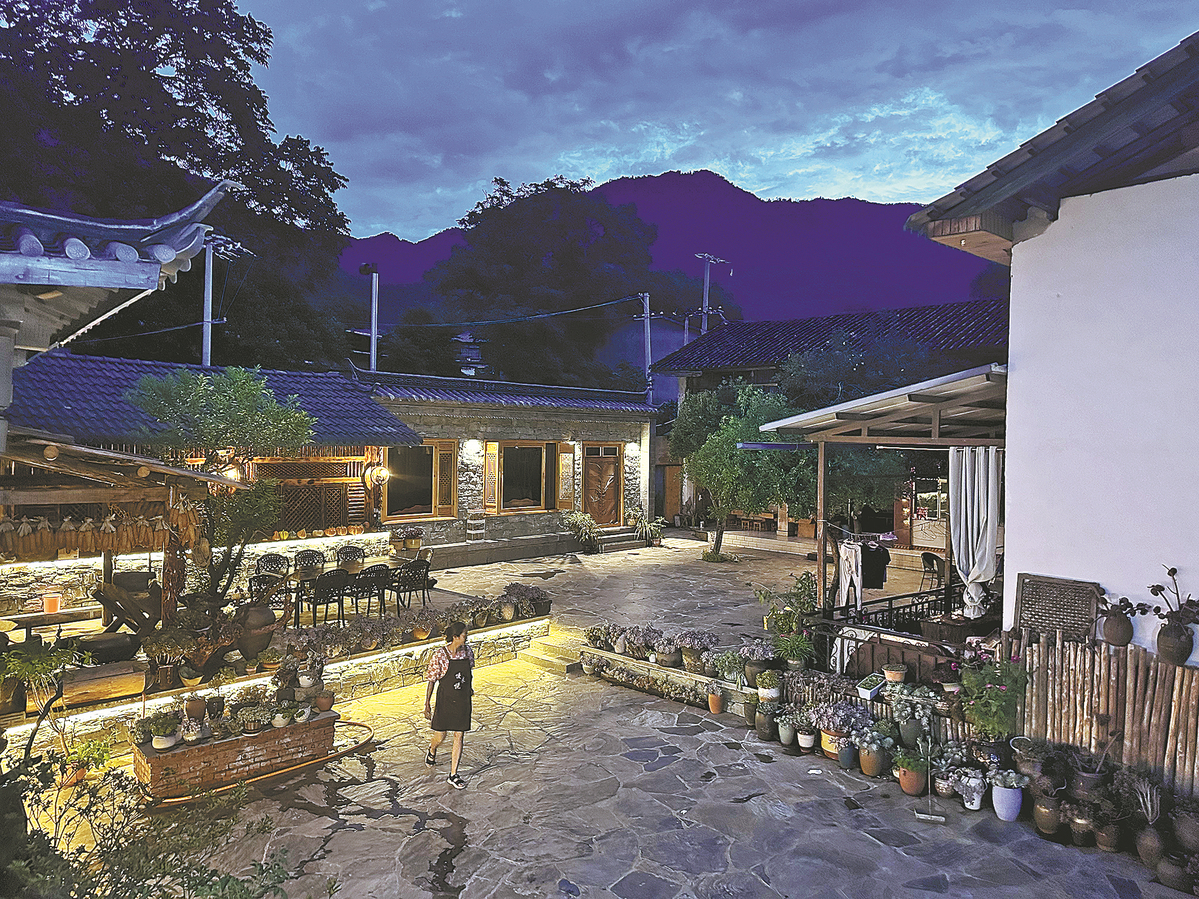 He Yanqun, 33-year-old member of the Naxi ethnic group in Qibie village, Tacheng town, Weixi Lishu autonomous county, Dechen Tibetan autonomous prefecture, Yunnan province
When I was young, most of my friends dropped out of school early and went to work. I didn't do well academically, so I went to Shangri-La city in northwestern Yunnan when I was 13.
I got married and had a child before I turned 20. I worked as a cashier and also owned a bar. Later, I saved enough money to buy a house in Shangri-La and settled down.
I am a member of the Naxi ethnic group, born in Qibie village, Tacheng town. Although I divorced shortly after my child was born, I felt that I was living a much better life than other people of the same age.
But then, life played a joke on me. In 2015, my mother was diagnosed with a brain tumor.
I took her to seek treatment outside of our village in Weixi Lishu autonomous county. Even though the doctors at public hospitals advised me to give up, how could I give up on my mother?
I accompanied her through two major brain surgeries in Yunnan. During the second surgery, she spent 25 hours in the operating room and was then in the ICU for four months.
My savings ran out, so I learned how to insert gastric tubes and take care of patients in the hospital. Then, I brought my mother back to the village to recuperate. She was paralyzed and didn't recognize me for two years, but I took care of her until she passed away just before Spring Festival this year. She didn't even have a bedsore.
In 2017, there was an opportunity to register one household in the village that faced real difficulties, which would be called the "poverty alleviation cardholder".
At that time, everyone in the village wanted to give me that spot, and I was deeply moved. Although there were many people who were even poorer than me, with children to educate, the others insisted on filling out the form for me because the medical reimbursement for poverty alleviation cardholders was more than 90 percent.
In 2019, Tacheng achieved comprehensive poverty alleviation. During those years, the homestays in Qibie had already started to develop, and the government provided some support, such as road construction, training, sewage treatment, improvement of the environment and publicity, thus encouraging us to start businesses. Qibie became a model for rural tourism in Yunnan.
I thought that as I needed to take care of my mother in my hometown, it would be a good idea to renovate the old house and open a homestay to make some money. I asked my father if I could sell the house in Shangri-La and start a homestay, and although he was a little hesitant, he supported my decision.
At the time, we did everything we could on our own, from the design work to purchasing materials and construction.
Slowly, we built the first house. After that, we didn't have enough money to decorate it, so I obtained a loan of about 1 million yuan ($140,000) from the local rural credit cooperative.
Last year, the impact of the COVID-19 epidemic was beginning to fade, so many tourists started arriving. Within a year, we had paid off a loan of 200,000 yuan and used the remaining money to expand by building another house and courtyard next to it.
Now, my family has a 10-room homestay. During the summer, many parents bring their children here on educational trips. We also receive inquiries from travel agencies and teams on study tours, hosting them one group after another.
Sometimes, when my place is full, I recommend other nearby homes to visitors. The homestay owners in our village are in a group where we help each other, share experiences and work together to constantly make our facilities better, from purchasing bedding to tidying up the rooms and finding customers.
I always remember the help my fellow villagers have given me over the years, so I hope that my current success can help others.
The few employees in my homestay are all from the village. During this year's summer vacation, I invited several college students who had returned home to help me at the homestay. When it's time for them to pay their tuition fees, I am prepared to help them with the expense.
He Yanqun spoke with Yan Dongjie.