Bank collapse betrays systemic predicament: China Daily editorial
chinadaily.com.cn | Updated: 2023-03-19 18:23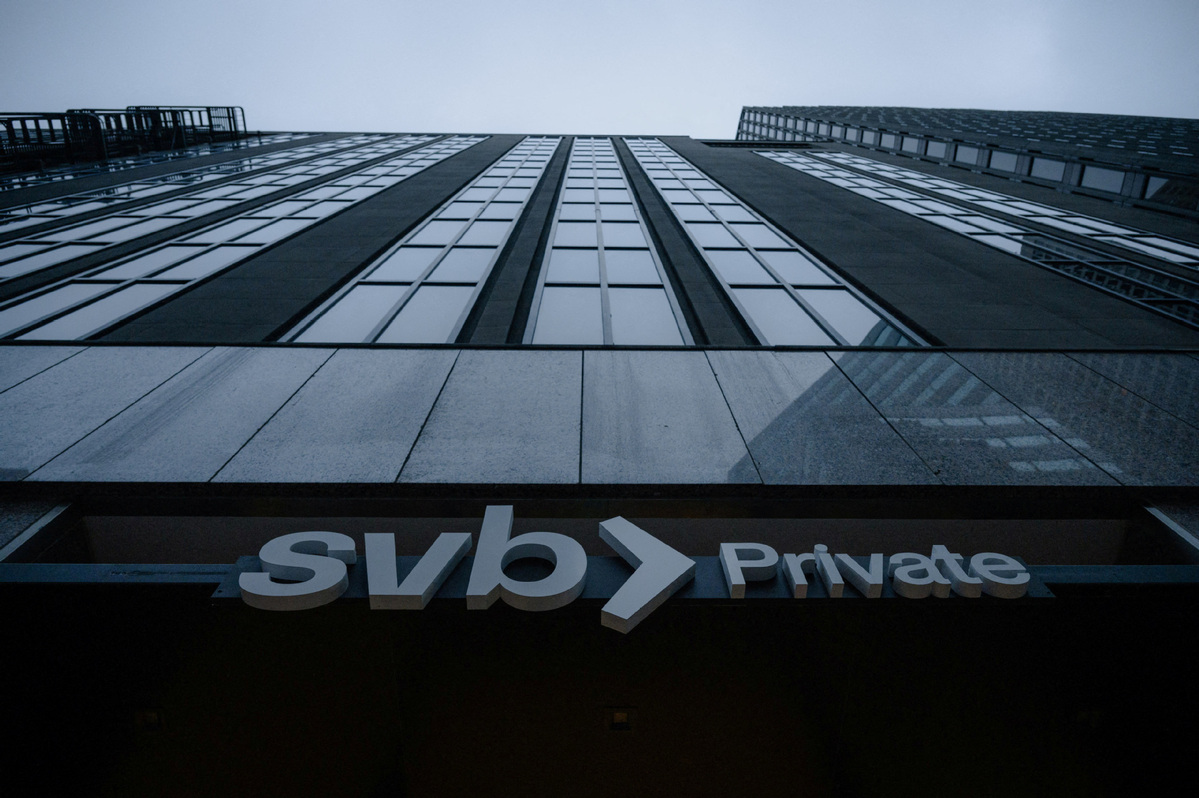 What are the implications of the failures of Silicon Valley Bank and Signature Bank? Will they have a serious impact on the United States? Will they result in another financial tsunami like that which roiled the world in 2008?
Citing a new report by economists at several US universities, a report in The Wall Street Journal states that 186 banks in the US are at risk of failure if market confidence continues to falter and depositors seek to withdraw their money. This has been likened to another Bear Stearns moment as it could potentially force the Federal Deposit Insurance Corporation to step in, according to the paper.
It is the US Federal Reserve's reversal from zero interest rates that has put so many banks at risk of failure, and an increasing number of people will probably lose their jobs if Fed continues to hike rates to bring down inflation as there is a widening gap between the value of the bonds large lenders hold and what they're actually worth on the market due to the Fed's rate hikes in response to inflation.
This is what led to the failure of SVB, which was the 16th largest bank in the US and an important part of Silicon Valley's science and innovation ecosystem, as its main business was to take deposits from start-ups and provide loans to venture capital companies.
But while the Fed's aggressive rate increases are putting increasing pressure on the real economy and the financial system in the US, if the inflation rate is allowed to soar it will devastate the US economy and impact the lives of the majority of Americans.
It has been predicted that an additional 2 million people would lose their jobs if the unemployment rate rises from its current 3.6 percent rate to the Fed's projections of 4.6 percent by the end of the year.
The US' predicament is thus a Gordian knot that requires bold action to cut. It is high time that politicians in Washington looked at the structural problem of the US economy: keeping the economy running by borrowing money. The US' predicament however is compounded by the intense rivalry between the Democratic and Republican parties that undermines the competency of the government.
The current crisis points to the fragility of US' financial system, despite the lessons that should have been learned from the subprime crisis. With the shock waves likely to continue, other countries, particularly developing countries, will need to be alert to the potential financial and industrial risks.