UK forced to update foreign worker rules
By JULIAN SHEA | China Daily Global | Updated: 2023-03-17 09:37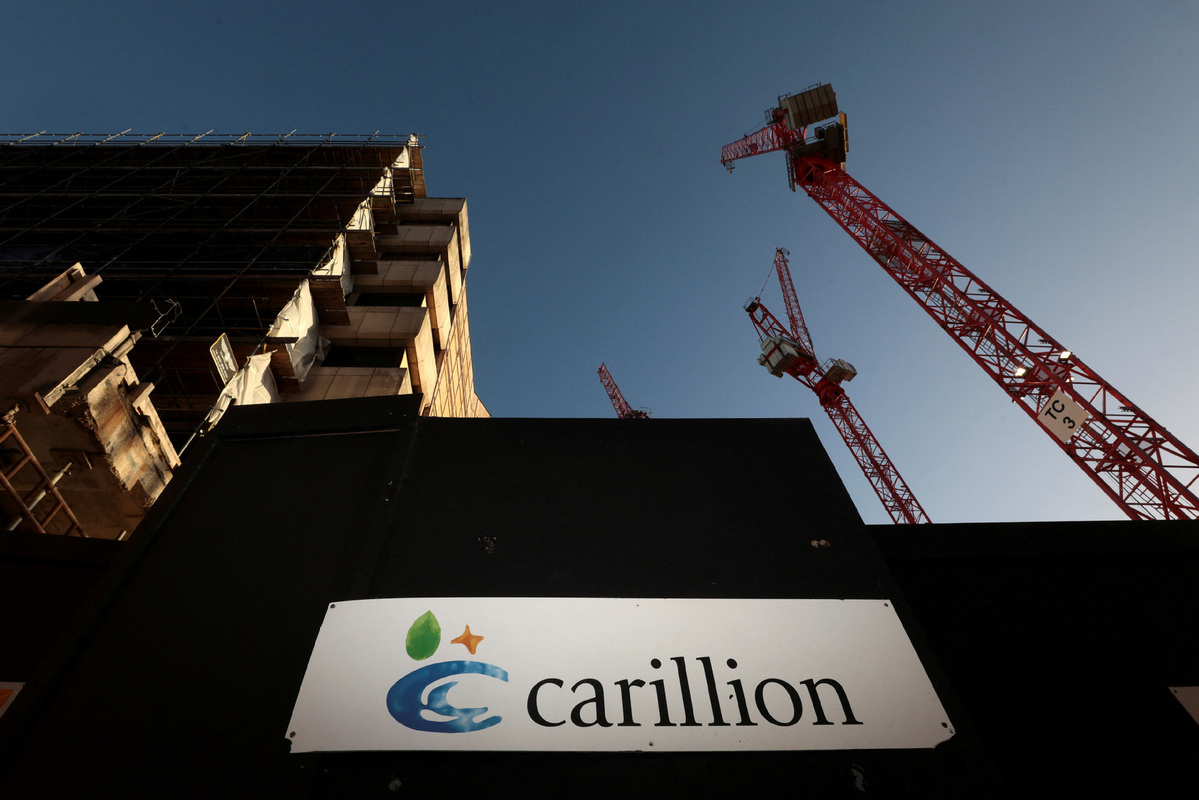 Skills shortage in construction sector prompts govt to change hiring policy
A shortage of skilled workers in the United Kingdom construction industry means the government is being forced to relax immigration rules at the same time as it tries to plot the country's post-Brexit economic path.
Tightening up immigration rules and an end to the freedom of movement of workers coming from the European Union were two of the key policies during the Brexit referendum campaign of 2016, and have had a significant influence on government policy ever since.
But the Financial Times reports that although the issue was not addressed directly in Chancellor of the Exchequer Jeremy Hunt's Budget speech on Wednesday, the government plans to change the rules this summer allowing key construction roles such as bricklayers, plasterers, roofers and carpenters to be added to its Shortage Occupation List, allowing employers to bring in outside workers for rates below the current salary threshold of what are deemed to be skilled workers.
According to the BuildSafe website, before Brexit around 40 percent of construction workers in the UK were from EU member states, and such was the industry's reliance on cheap labor that just 15 percent of people in the sector supported leaving the EU.
Not only has that pool of workers now significantly dried up, but also in January 2022 the website quoted the Construction Industry Training Board's Construction Skills Network as saying that around 1 million more construction workers were expected to retire in the next decade, hitting the industry even harder.
The pandemic and Russia-Ukraine conflict have had a seismic impact affecting all areas of the economy across the whole of Europe, but data published in January 2023 in the Guardian newspaper showed how much more the effects were being felt in Britain's post-Brexit construction sector, compared to EU states.
Figures from individual states, the EU statistics organization Eurostat, and the UK's Department for Business, Energy and Industrial Strategy showed that from 2015 to 2022, basic construction material costs had risen in the UK by 60 percent, and labor costs had gone up 30 percent.
Faced with the same international external pressures, but without the domestic pressure of Brexit, material costs in the EU were up 35 percent, and in Denmark and the Netherlands, labor was just 14 percent more expensive.
Other jobs facing shortages that are already on the list to which construction roles will soon be added include vets and care workers, with the FT reporting that care homes have hired an additional 50,000 overseas staff in the last 12 months.
Last month the independent Migration Advisory Committee was told by ministers to review the shortage list to see what industries may need adding, with a report due back in the fall.
But the FT reports that ministers in the Treasury have already accepted an interim recommendation about construction workers, who could join the list before the summer.