Public space is new frontier
By Cheng Yuezhu | China Daily | Updated: 2023-03-17 09:04
Exhibition on 100 projects highlights the changes in rural and urban areas in the country, Cheng Yuezhu reports.
In villages affected by natural disasters or the population's migration to cities, architects are helping to rebuild the once-dilapidated houses by tracing local cultural elements.
Cities are also increasingly dotted with public spaces that bring urban dwellers together and create eco-friendly communities, from the large-scale wetland parks to tiny vegetable patches that allow people to grow their own plants.
Artists and fashion designers are designing attire and ornaments that merge traditional handicraft from various ethnic groups with modern aesthetics, offering opportunities to increase local incomes and preserve the ethnic cultural heritage.
Visitors can learn about 100 such projects from around the country, where researchers and artists are working toward social innovation, community-building and public art education, at the exhibition Songs of the Earth: Artistic Documentary for a Better China, hosted by the China Academy of Art in Hangzhou, Zhejiang province, at the China Millennium Monument in Beijing since March 1.
The curators adopted railway motifs, inviting visitors on a "journey" through its four categories — "village, ecology, community and digital" — telling stories with exhibits, documents and videos.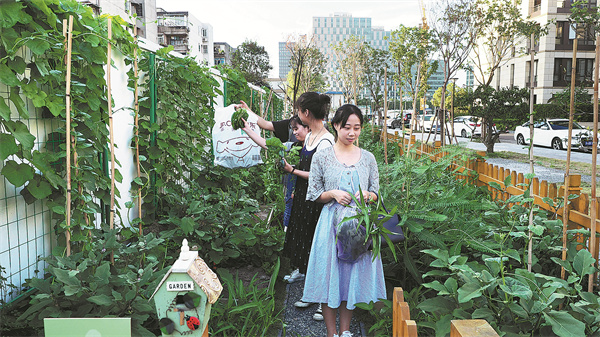 "The exhibition reports on 100 projects by 100 individuals or teams, who carried out fieldwork for an extended period of time, and tells of their diligence and devotion," says Gao Shiming, president of the China Academy of Art.
Curator and scholar Zuo Jing has been working on rural reconstruction for more than a decade. In 2019, he was invited to Dananpo village in Xiuwu county, Henan province, which led to its revitalization. The village had gone through boom and bust. In the 1970s, its economy benefited from coal mining, which was then followed by resource exhaustion, pollution and poverty.
On first sight, Zuo says, he thought it was yet another "ordinary village in northern China without any tourists", but he soon saw the potential it held — because of its former economic prosperity, a lot of public buildings remained, including the village committee office, an auditorium and an outdoor stage.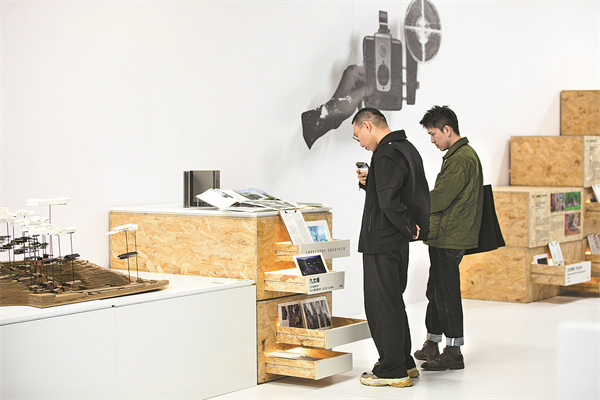 "Our concept is to avoid constructing new buildings and instead renovate existing abandoned buildings, because these buildings carry the historical and cultural memories of the village," Zuo says.
The old buildings were revamped into venues such as an art center, a bookshop, a community center, an exhibition hall and a renewed outdoor stage.
Zuo led his team to restore the local culture, for example, by inviting artists to create woodcarving and animation about the "seven sages of the bamboo grove", which describes the celebrated scholars who lived in the region during the 3rd century.
As for the village population, the team focused on the elderly and children. The village used to have a troupe performing the local art form Huaibang Opera that was disbanded more than 40 years ago. The troupe was reestablished with local farmers who performed along with renowned musicians and had their songs recorded and published as an album by Modernsky Entertainment, a major record company in China.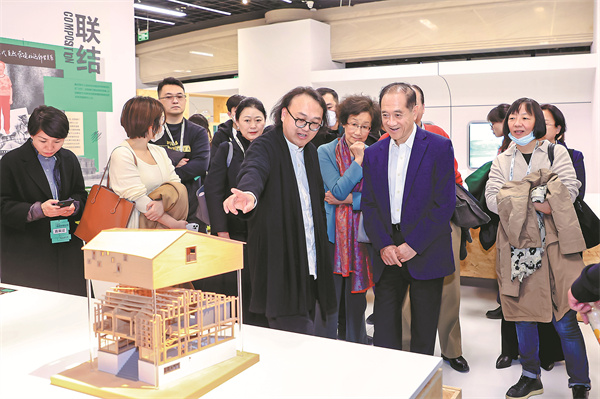 Zuo's team worked with art and academic institutions to provide the local children a series of art, film, dance and music lessons. A film festival was also hosted in the village, screening short films shot entirely by the children.
"It will take time for the village to enrich itself and become more appealing for tourists," Zuo says. "Our focus is cultural development. From the beginning, we decided to believe in the power and value of culture."
Meanwhile in Shanghai, an organization called Clover Nature School has been introducing more nature into the metropolis by establishing small gardens and vegetable plots.
Liu Yuelai, associate professor of Tongji University and co-founder of the organization, says these gardens serve to involve citizens in the creation and management of public spaces.
Unlike conventional large-scale landscape design projects that fulfill aesthetic purposes, these tiny gardens are usually built within a community, inviting locals to give their opinions from the initial stages of design and construction.
Once the basic construction is complete, adults and children alike take charge of growing and maintaining their own plants. The organization also encourages people to choose different types of plants that create a friendly environment for birds and insects.
"In urban public spaces, community gardens are perhaps the only ones that allow the public to directly participate in the production process, because of their small scale, low investment, quick construction and close connection to people's daily lives," Liu says.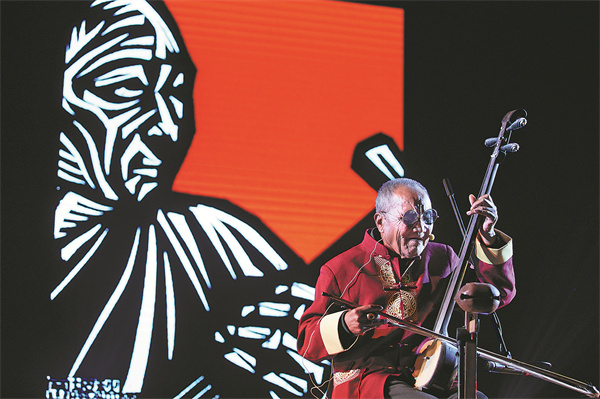 "Cities in the future should allow people to fully exercise their own agency. This is essential for creating a sustainable community where every citizen can feel at home."
More of these artistic, innovative and sustainable practices are showcased at the exhibition, which highlights projects taking place around China since the reform and opening-up started in 1978, and particularly in the past decade.
Gao says the China Academy of Art's Research Institute of Beautiful China Initiative was established in 2021 to advocate "Chinese art for a beautiful China". It has done many case studies since then. The institute explores new practices in which art and culture can empower social development from four aspects, namely, cultural creativity, cultural tourism, cultural education and cultural entertainment.
Researchers from the institute have conducted interviews with more than 300 artists, scholars, designers, entrepreneurs and practitioners from China's 34 provincial-level administrative regions, gathering textual and video documentation to be included in the institute's database.
Gao says over the years, he has been thinking about what kind of art the academy is promoting, and it should be the kind of art that can integrate into people's everyday lives, and make a difference in social development.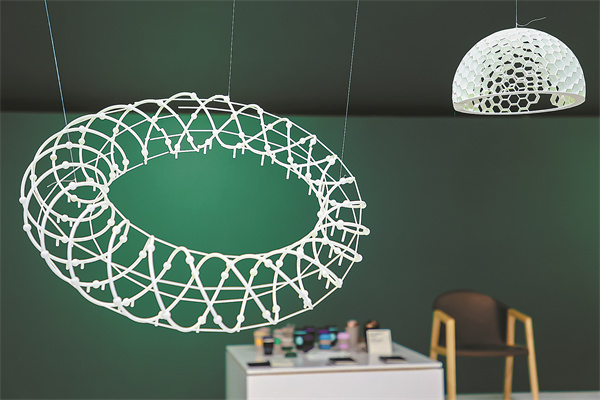 "From these projects, we can see that art and design have gone through substantial changes. It might have begun with the design of a single building, or the utilization of a new material, but they have vitalized a village, or boosted the development of a regional industry," Gao says. "What is more important is that they empower locals to have the courage and ability to change their own lives for the better."
Following last year's exhibition Close-up: 100 Moments for a Better China, this year's exhibition selects 100 projects from more than 300. An online archive has also been established, through which viewers can learn about the projects, based on region, category or their features.
The exhibition runs through to March 27, and a series of forums are being hosted, inviting experts to discuss topics such as the environment and ecology, folk art rejuvenation and public art education.