Practical promoter of peace in Middle East
By LI YANG | China Daily | Updated: 2023-03-17 07:21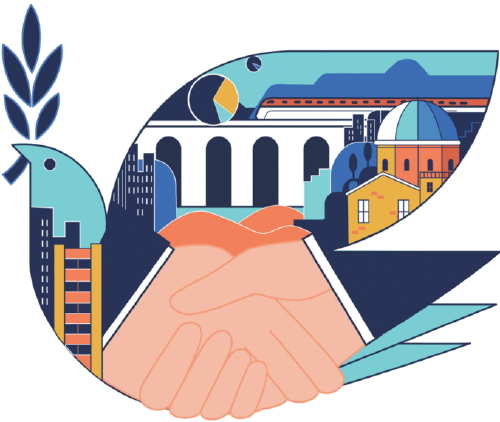 The surprise announcement by Iran and Saudi Arabia that they had agreed to resume diplomatic relations after talks sponsored by China in Beijing last week has attracted attention to China's Special Envoy to the Middle East Zhai Jun's ongoing efforts shuttling between Palestine and Israel to facilitate a solution for issues between the two sides.
The rapprochement that Beijing has helped to broker between Teheran and Riyadh has lent his otherwise normal diplomatic efforts specific and pragmatic relevance.
In recent years, China has not only proposed a five-point initiative for achieving security and stability in the Middle East, a four-point proposal for the political settlement of the Syrian issue, and a three-point vision for the implementation of the two-state solution to the Palestinian question, but has also matched its words with deeds.
Given the sensitivity of these issues, many of China's pro-peace efforts to resolve them are understandably not suited to be publicized before concrete outcomes are confirmed, in a bid to create convenience and space for exchanges between disputing parties, and also to prevent some external powers from sabotaging the reconciliation process for their own narrow ends.
After World War II, due to its rich oil resources and strategic geopolitical significance, the Middle East has been made an arena for big power struggles, a root cause of the sufferings of local people and why the region still largely relies on oil money for development.
The end of the Iraq war in 2011 marked the beginning of the United States' withdrawal from the country as well as an overall diversion of its attention from the Middle East to the "Indo-Pacific". It left a mess behind, which Washington brazenly calls a "strategic vacuum" which it claims Beijing always casts a covetous eye at.
Yet, the robust development of China's relations with almost all countries in the region over the past decade, along with the tangible benefits local people have reaped from that, exposes the fallacy of the US' claim. China has proved itself to be a reliable partner and promoter of common development. Acting as another US-style manipulator to play one country against the other is not China's way.
That's why Special Envoy Zhai's ongoing endeavors are widely welcomed by the whole region, and China's mediation is highly appreciated by all stakeholders.
Dialogue and consultation among countries in the region aimed at solving their disputes should be supported. It is to be hoped that other influential nonregional countries can work together with China to contribute to the political settlement of their differences.