Educator saw his dream come true
By Chen Xue | China Daily | Updated: 2023-01-26 07:16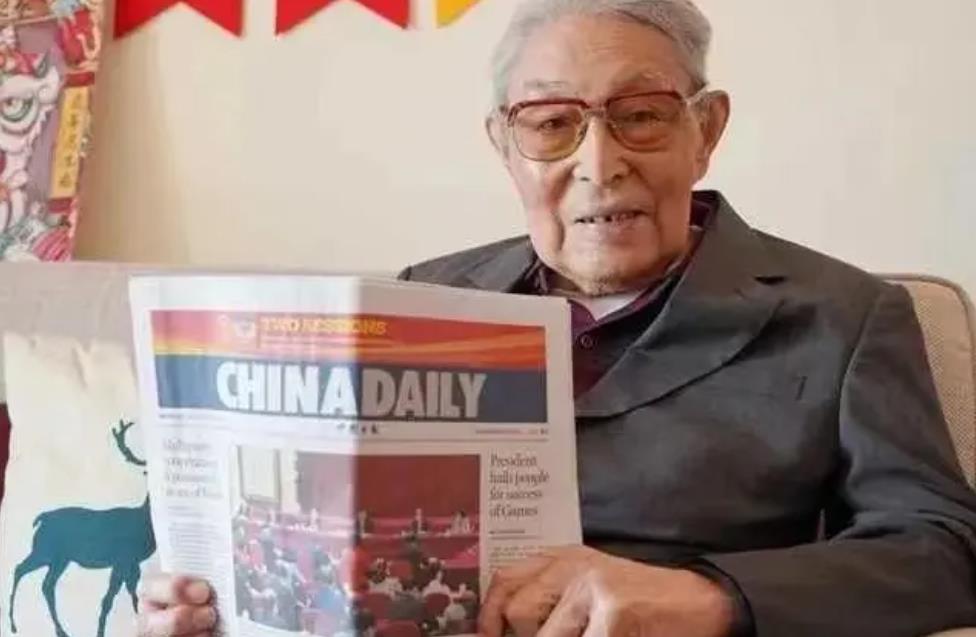 "Let's read China Daily, DAILY." Chen Lin, English educator, professor of English at Beijing Foreign Studies University, and the man who wrote this tagline for China Daily's first anniversary back in 1982, passed away in Beijing on Saturday at the age of 101.
Chen used to say that his lifelong dream was to be 100 years old and still teaching. It was a dream that came true for the senior educator.
Chen dedicated his whole life to English education and started teaching at Beijing Foreign Studies University in 1949. Inspired by a meeting in the 1960s with the late premier Zhou Enlai, who suggested that every stage of English education,from primary school to college,should be coherent within a holistic system, Chen began to compile textbooks for English for all age groups,laying the foundations for language teaching materials in China.
Since China's reform and opening-up in late 1970s, Chen broke new ground by hosting one of the country's earliest English-language TV programs, which introduced a brand-new way of language learning to China.
Chen had been a China Daily consultant since the newspaper was launched in 1981 and said that in the early 1980s, when there were few English learning resources, it offered Chinese learners of high-quality English reading material, and this was why he had come up with the tagline of "Let's read China Daily,DAILY" to encourage more people to make the best use of the newspaper.
At his suggestion, China Daily launched its educational branch, 21st Century — a series of weekly newspapers targeting English learners ranging from kindergartners to college students — in 1993. Chen once described it as "an open classroom without walls for all English learners".
"Students with a good mastery of foreign languages need to accumulate knowledge in other professional aspects so that they can better contribute to national development, the Belt and Road Initiative, and other major initiatives to help 'build a community with a shared future for humanity'," Chen said at the 2018 TESOL China Assembly jointly organized by China Daily and Shanghai International Studies University in Shanghai. He was 96 at the time.