Huawei helps accelerate digital transformation
By MA SI | China Daily | Updated: 2022-12-07 10:36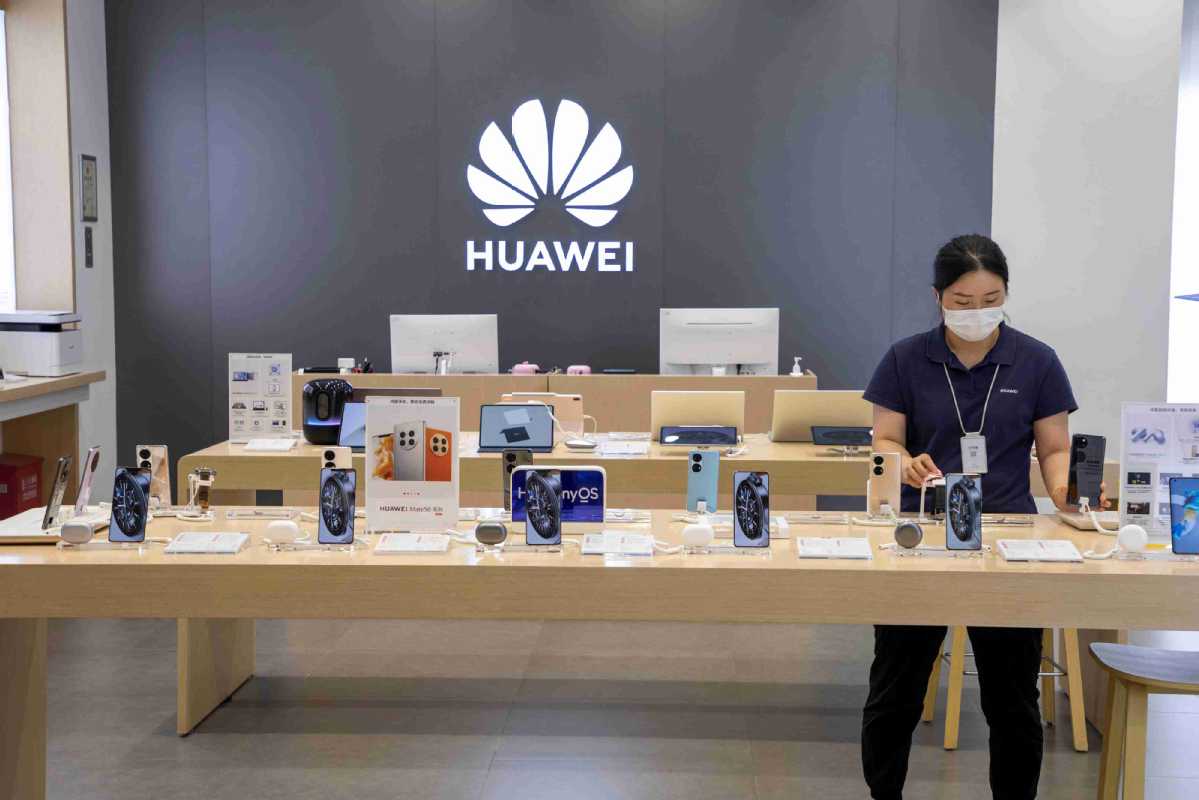 Huawei Technologies Co Ltd is ramping up efforts to help traditional sectors accelerate their digital transformation by cultivating digital talent and offering products that feature a combination of multiple technologies working together.
Hu Houkun, the rotating chairman of Huawei, said there are three ways the information communications technology ecosystem can help break barriers in digital transformation.
For one, more efforts are needed to boost digital infrastructure, including more robust connectivity and stronger, more diverse computing resources, Hu said.
Measures also are needed to help organizations go beyond simple cloud adoption and truly make the most of the cloud, focusing on advanced technology services that drive leapfrog development, Hu added.
Building out local digital ecosystems, including partner development, strengthening the digital talent pool and providing more support for small and medium-sized enterprises, is also needed to facilitate their shift toward digital technologies, he said.
"Going digital is clearly the right choice," Hu said. "The demand is there, and so are the technologies. The world is unleashing digital productivity, and it's happening right now."
Market research company International Data Corp forecasts that by 2024, 51 percent of global information technology budgets will go toward digital innovation and digital transformation, while that number in China is predicted to be above 70 percent.
China's digital economy has entered a new stage of development. Its market size reached 45.5 trillion yuan ($6.54 trillion) last year, the world's second-largest, only after the United States, according to a report released by the Cyberspace Administration of China.
To better help companies accelerate their digital transformation, Huawei this year has launched more than 40 technology portfolios for finance, education, healthcare, energy and other industries.
One of its achievements is 5G-enabled remote coal mining.
"5G can be used to operate remote-control tools, allowing coal miners to move out of the harsh working environment underground and work from the office. This greatly improves the working environment and the safety of coal mines," Hu said at the company's recent Huawei Connect conference.
Hu said more cultivation of digital talent is needed to help fuel such transformations. Huawei has formed partnerships with 72 universities across China under an initiative of the Ministry of Education, which is expected to cultivate 3 million professionals in the computing industry in five years. It is also meant to promote sustainable innovation and development of the industry.
Building a sound telecom infrastructure is expected to lay a sound foundation for the high-quality development of China's digital economy, according to Wang Zhiqin, vice-president of the China Academy of Information and Communications Technology, a government think tank.
Previously, China's digital economy was chiefly driven by consumer-oriented internet applications like e-commerce. Now, business-oriented applications such as the industrial internet are playing a significantly bigger role, showing that improvements have been made in the digital economic structure, Wang said.
The synergy of multiple technologies is critical for finding the right technology for each scenario. Data is at the core of digital transformation, and data importing, transmission, storage and analysis are all crucial, according to Wang.
Kitty Fok, managing director of IDC China, said gaps still exist in some industries such as traditional manufacturing. They are in relatively disadvantaged positions due to a lower level of digitalization and need to keep pace, she said.
An increasing number of manufacturers are stepping up efforts to build their own cloud platforms. Some have even developed these platforms into public ones, serving inter-industry digital needs and turning them into a new growth point. This sets a good example and provides new transformational ideas for the industry, Fok said.