Low prospects for tougher gun control in US: NYT
chinadaily.com.cn | Updated: 2022-12-07 06:40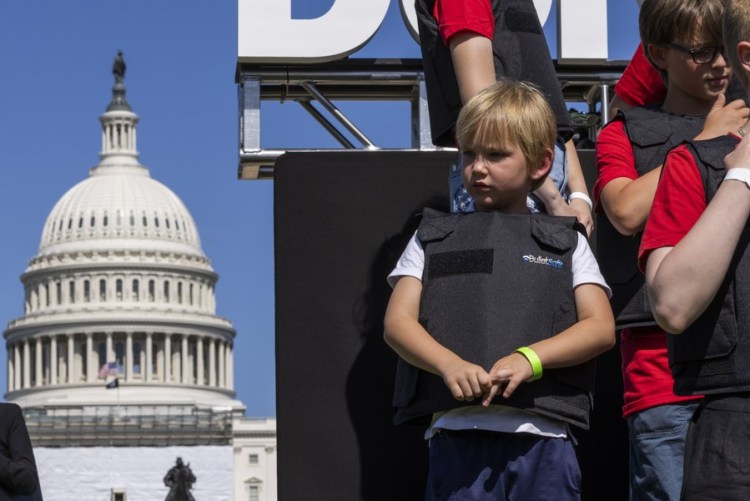 Despite US President Joe Biden and others calling for action on gun restrictions while Democrats remain in control of Congress, the prospects for congressional actions on gun control are dim this year as shootings continue, The New York Times reported last week.
With the lame-duck agenda already overflowing and Republicans resistant to reopening the gun safety issue, supporters of tougher restrictions on assault weapons, universal background checks and other measures say the window for more gun law is likely closed.
"I would obviously support taking time to talk about gun violence, but we have a lot of competing priorities," said Senator Chris Murphy, Democrat of Connecticut.
Congress needs to reach an agreement on government funding, review the Pentagon's annual policy bill, and try to overhaul the Electoral Count Act. Murphy and others say the new gun debate could roil the House and Senate at a critical time and is impossible to pass a new law. They acknowledged supporters of an assault weapons ban lacked the 60 votes needed.
Gun legislation cannot be introduced again this year, which means any realistic chance of passing new gun restrictions must wait at least two years. The new Republican majority in the House of Representatives will oppose a ban on new assault-style weapons or other measures deemed to violate gun rights. Gun safety is set to return as the main political football as the two parties battle for advantage heading into 2024 election.
An assault weapons ban would be an "uphill battle", said Karine Jean-Pierre, the White House press secretary. She also noted Biden had signed into law the most significant gun safety legislation in decades in June, following the shooting at an elementary school in Uvalde, Texas, and a racially motivated shooting at a supermarket in Buffalo, New York. The measure was negotiated in the Senate, but it did not go far as Democrats had hoped.
Republicans have no interest in another fight over gun rights in such a short time after what they saw as a major legislative success, said Senator John Cornyn of Texas, a chief Republican negotiator on the legislation.
Though any new gun legislation remains out of reach, Democrats could still propose a measure and force a floor vote. But with time running out in the final weeks of Congress, pushing for a purely political vote could anger Republicans, since majority Democrats still need bipartisan cooperation to do their jobs.
The US has suffered at least 618 mass shootings in the first 11 months of this year, according to the Gun Violence Archive. There were 690 mass shootings last year, up from 610 in 2020 and 417 in 2019.