Author of many talents plots next chapter of life
By Xing Yi in London | China Daily | Updated: 2022-12-06 06:31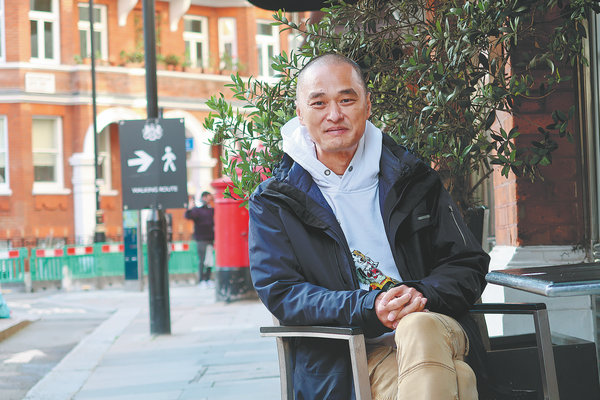 Confucius has said that one should know the mandate of heaven upon turning 50. But Feng Tang seems to have known what heaven mandated him to do long ago. When he had just emerged as a young writer two decades ago, he said: "I owe 10 novels to heaven."
In China's literary circle, Feng is considered a crossover wunderkind.
He is a Beijinger who studied gynecology in the country's top medical school and qualified as a doctor in the 1990s, before getting an MBA diploma in the United States. He then entered a top consultancy firm and, later, got onto the executive management boards of two big companies in China.
If Feng's crossover from a doctor to businessman was not surprising enough, consider this: He has since published six novels, several anthologies of his essays, poems and a series of books on managerial tips. At the same time, he has become a well-known artist whose calligraphy has been featured in exhibitions, sold at auctions and adapted into a font.
Last year, at the age of 50, Feng left Citic Capital, where he had been a venture capitalist in the field of healthcare for six years. He said he wanted to take a rest at what he described as halftime in his life. But Feng was stuck in the United Kingdom due to pandemic restrictions. He managed to turn it into a long sojourn.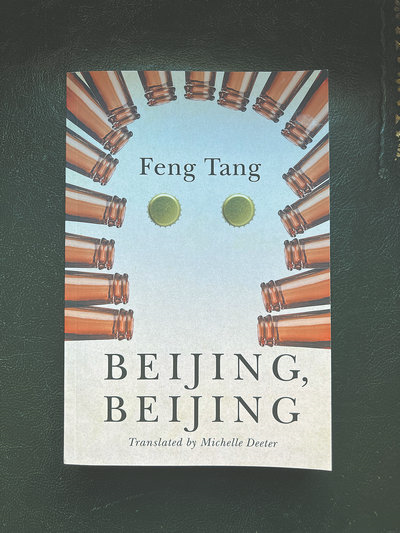 In a cafe next to Westminster Chapel in London, we met Feng, an author-at-large in a white hoody with a line of Chinese characters that reads: "I don't want to leave the world to those whom I hold in contempt."
"As I finally get the chance to enjoy some quiet time, I ask myself if I had a car accident, what I would regret most?" Feng says.
"I would certainly miss good books I haven't got time to read, the calligraphy and paintings I haven't drawn, and the novels I haven't penned."
Feng has indulged in the freedom of not having to be on business trips every two or three days like before, when he was a member of the business elite. Instead, he reads books and records lessons for his podcast, practices calligraphy every day and jots down a few hundred words for his books.
Feng says that The Golden Line, the latest installment in his management book series, is set to be published in December, and another novel, with a tentative title of My Father Knows All the Fishes, is in the process of being reviewed by the publisher.
"The novel about my father is the first installment of a semi-memoir trilogy, which will be followed by one about my mother, and another one about my elder brother and sister," he says. "I want to name this trilogy after the neighborhood where I was born and raised-Chuiyangliu ('weeping willow') in Beijing."
As a novelist, Feng became controversial for his blunt description of sexuality.
His popular semi-autobiographical Beijing trilogy was published between 2001 and 2007, which dealt with the coming-of-age story of a young man on his journey from high school to medical college, and then into the world of work.