Britons told to cut down on energy use amid crisis
By ANGUS McNEICE in London | China Daily Global | Updated: 2022-11-25 09:41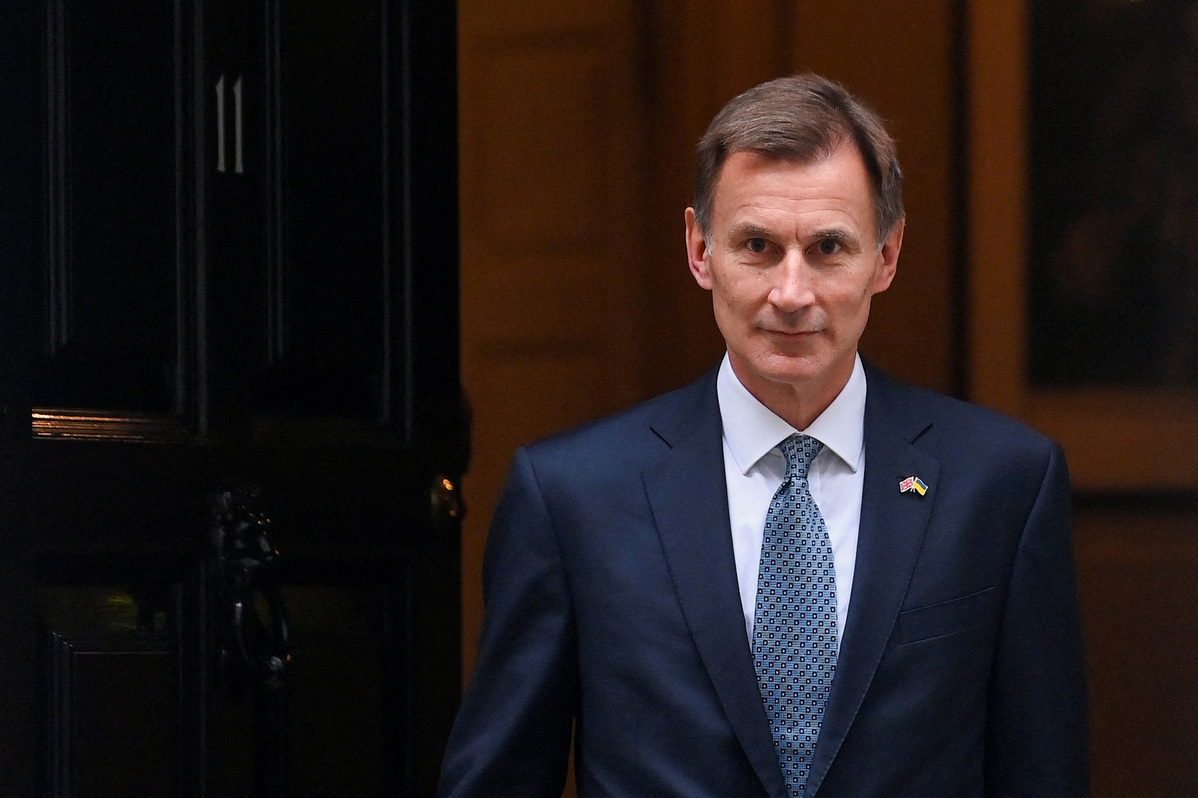 Britons will be encouraged to swap baths for showers, turn down boilers, and switch off heating in empty rooms, as part of a government-led campaign aimed at reducing nationwide energy use.
The United Kingdom government will invest 25 million pounds ($30 million) in the public information push, Chancellor of the Exchequer Jeremy Hunt told a Treasury committee this week.
Hunt said that the UK households had a "responsibility" to slash power and fuel use by 15 percent in order to help the nation navigate the energy crisis which has gripped much of Europe and the rest of the world. Energy prices and gas supply remain extremely volatile due to the ongoing Russia-Ukraine conflict.
The European Union adopted similar targets in August this year when member states agreed to cut gas consumption by 15 percent through to March next year.
Hunt said that people will be joining a "national mission" to "reduce our energy dependency" on foreign powers.
"That isn't just at a national level but that's for every household," Hunt told the committee, adding that government subsidies on energy bills needed to be backed up by individual efforts.
The government has provided a 400-pound ($485) discount on household fuel bills between October 2022 and March 2023, and has also guaranteed to pay the difference if annual bills rise above 2,500 pounds. This latter commitment is expected to cost the government up to 5 billion pounds a month from January next year, when annual bills are set to reach nearly 4,300 pounds, according to energy regulator Ofgem.
"So we're trying to help people to help themselves. We're giving them a cushion this year and next," Hunt said. "But we do need people to change their behavior."
The Times newspaper reports that ministers have identified eight changes that can help save up to 420 pounds a year "with no loss of comfort".
These include reducing the temperature of boilers, turning off the heating when going out, turning off radiators in empty rooms, turning off electrical devices rather than keeping them on standby, and opting for showers instead of baths.
The information campaign will include online and broadcast advertising involving ministers and celebrities.
Last month, France launched a "general mobilization" campaign aimed at encouraging citizens to cut energy consumption by 10 percent.
This included a recommendation to limit indoor heating to 19 C. Germany has also launched a campaign called "80 million together for energy change" in order to address the energy pinch.