China eyes better trade ties with US, LatAm
By LIU ZHIHUA | China Daily | Updated: 2022-11-25 09:15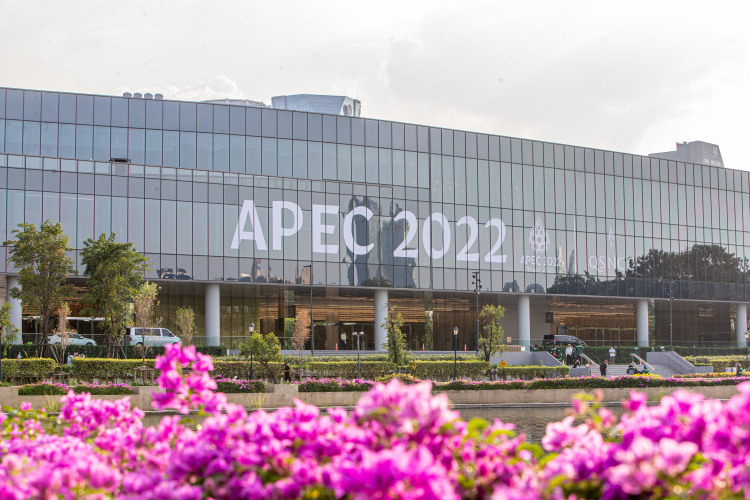 China said it hopes the United States will join its efforts to promote the early return of bilateral economic and trade cooperation to a normal and healthy development track, Shu Jueting, spokeswoman of the Ministry of Commerce, said during an online news conference in Beijing on Thursday.
Asked about the details of the Nov 18 meeting between Chinese Minister of Commerce Wang Wentao and US Trade Representative Katherine Tai in Bangkok during the Asia-Pacific Economic Cooperation Economic Leaders' Meeting, Shu said, "Their talks were candid, professional and constructive."
The two sides discussed issues of mutual concern, including economy and trade, as well as multilateral and regional economic and trade cooperation, during the meeting, she added.
The two sides have agreed to keep communication lines open between them. The Chinese side believes face-to-face communication will facilitate deeper understanding and closer coordination, Shu said.
At the Bangkok meeting, Wang said that China and the US should respect each other, seek common ground while reserving differences, carry out constructive cooperation, and find a way based on mutual trust to solve problems, she said.
The Chinese minister expressed serious concerns over Taiwan-related issues and US restrictions targeting China on trade and investment. He also suggested the two sides should consider keeping an open mind on all regional economic cooperation initiatives that promote solidarity and cooperation.
Besides, while telling the US counterpart of the recent 20th National Congress of the Communist Party of China, Wang stressed that China will follow the Chinese path to modernization, adhere to the policy of opening-up, keep improving the business environment, and remain committed to peaceful development, Shu said.
Experts said improvement in China-US trade and investment cooperation will further unleash technology and trade potential and bolster global economic growth.
Shu said economic and trade cooperation between China and Latin American countries has not only fully recovered from the impact of the COVID-19 pandemic but now exceeds pre-pandemic levels, showing strong resilience and sound growth momentum.
Economic and trade relations are "the ballast stone" and "stabilizer" of the relationships between China and Latin American countries, and the two sides have strong economic complementarity and cooperation potential, she said.
Commerce Ministry data showed 21 countries in the region have signed Belt and Road cooperation documents with China, and multiple cooperation achievements have been made in sectors like trade, investment and project contracting.
Bilateral trade between China and Cuba, the first Latin American and Caribbean country to establish diplomatic relations with the People's Republic of China, surged 7.2 percent year-on-year in 2021.
During the first three quarters of this year, China's imports from Cuba increased 18 percent year-on-year.