Discover the beauty of ice and snow in N China via tourism season
Share - WeChat The 2023 China Ice & Snow Tourism Overseas Promotion Season was launched in Harbin, the capital of Northeast China's Heilongjiang province, on Tuesday, aimed at sharing the beauty of winter in northern China with people from around the world.
Under the theme of "Building Dreams in Ice and Snow, Creating A Shared Future", the event will feature a wide array of activities including an exhibition titled "Discover the Beauty of Ice and Snow in China", screenings of cultural and tourism resources in northern China, as well as live-streams of ice and snow wonderlands.
Addressing the event's launching via video, Hu Heping, China's culture and tourism minister, said that the ice and snow industry has been thriving in recent years, the development of which is important for promoting cultural and tourism exchanges between China and the rest of the world. He said he hopes the event will serve as a window for more people to approach, understand and fall in love with ice and snow tourism in China.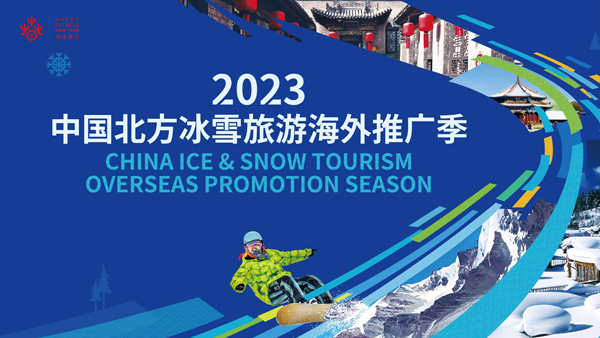 Hu Changsheng, governor of Heilongjiang, said that Heilongjiang is making every effort to build a pilot area for ice and snow tourism and plans to launch a series of ice-and-snow themed products including key winter tourism routes and must-see places.
As part of the 2023 "Happy Chinese New Year" project under the support of the international exchange and cooperation bureau of the Chinese Ministry of Culture and Tourism and the international cooperation department of the National Radio and Television Administration, the tourism season will cover cultural and tourism resources in nine Chinese provincial areas including Heilongjiang, Liaoning, Shanxi, Xinjiang and Inner Mongolia. The event will run through January.