China gains more shares in high-tech fields globally: media
chinadaily.com.cn | Updated: 2022-11-24 11:00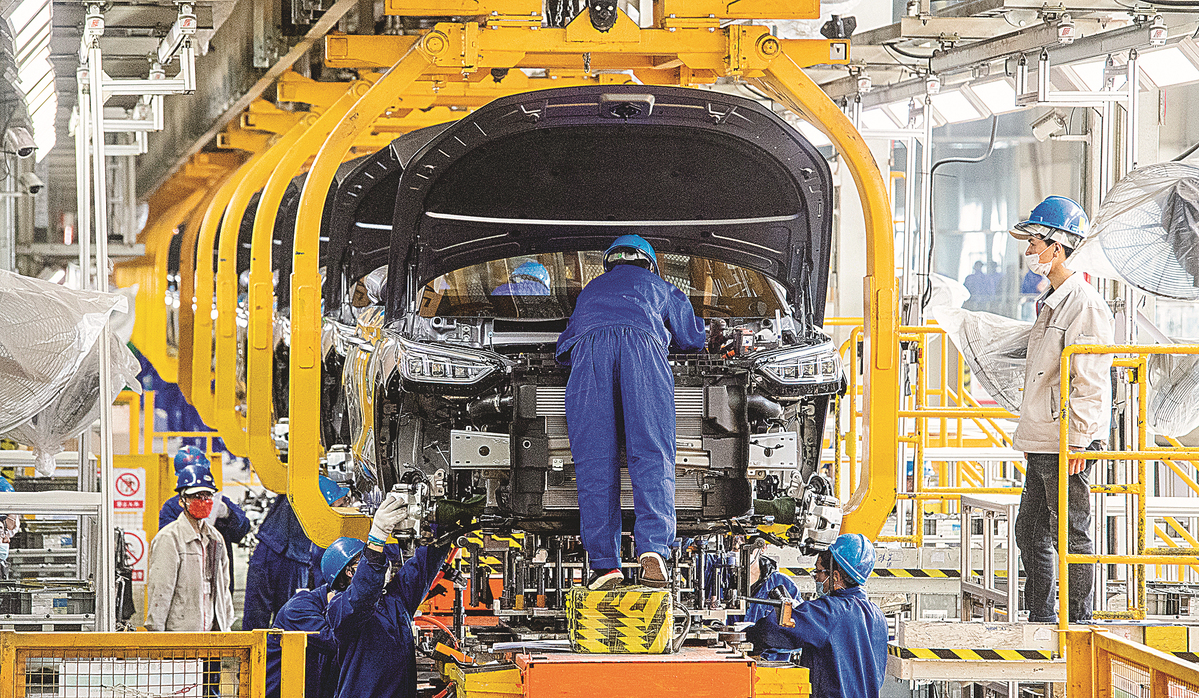 Chinese companies have grabbed more global market shares in 13 out of 28 high-technology products and services, according to research by Japanese news outlet Nikkei, which indicates China is gaining more presence in global supply chains.
The report, published on Nov 23, said China is gaining more shares in electric vehicles, both upstream and downstream.
Chinese battery maker Contemporary Amperex Technology, or CATL, the world's top battery supplier, held a 38.6 percent market share globally last year.
The Shenzhen based EV maker BYD rose to become the fourth-largest EV manufacturer last year, and the second-largest EV maker by vehicle sales in the first half of this year, just behind Tesla of the United States.
As for battery materials, Shanghai Energy New Materials Technology held a 28.7 percent share in separators.
China's BOE Technology Group grabbed the top share in both large panels for televisions and small and medium panels for phones and tablets, in liquid crystal displays sector. BOE was also picked by Apple as a supplier of organic light-emitting diode (OLED) displays for iPhones.
Chinese telecommunication company Huawei Technologies also kept the top spot in wireless network base stations, the report said.
The Nikkei research spanned 56 categories of products and services overall, focusing on the top five companies in each category in 2021 in terms of market share.
Chinese companies were in the top five in 32 categories, showed the research.