Roger Federer bids farewell alongside Nadal in last match
Share - WeChat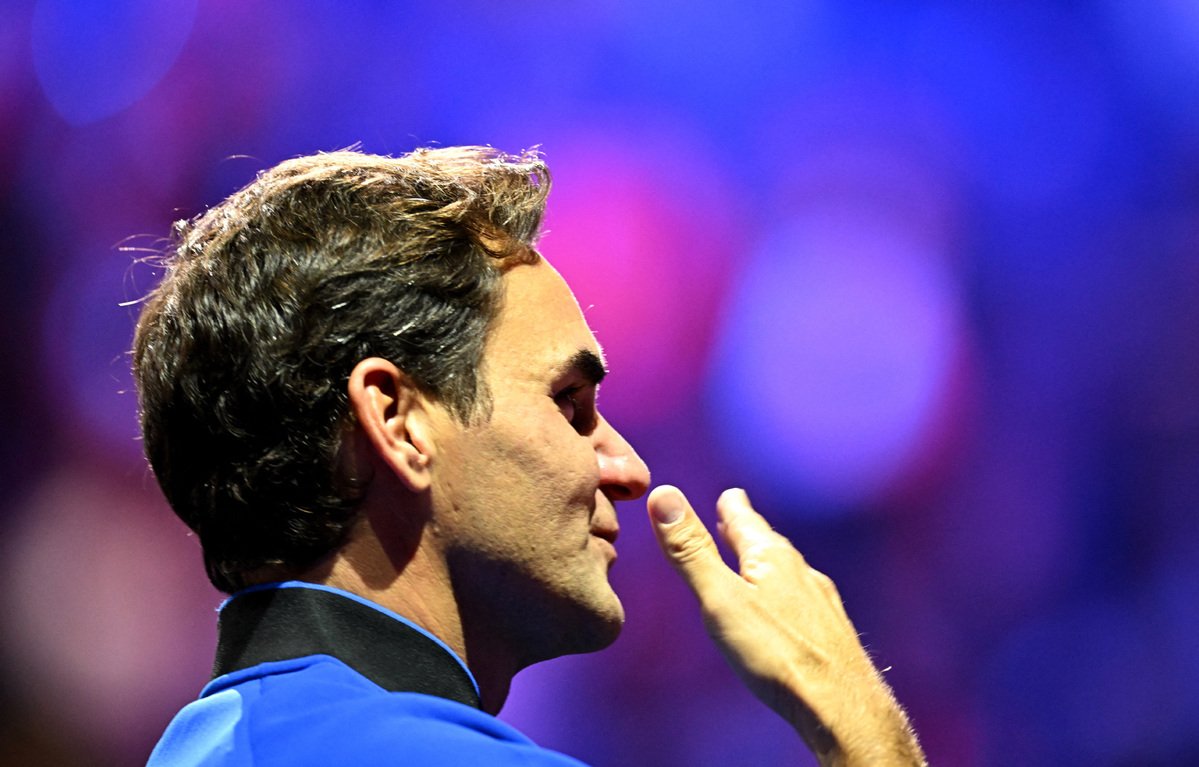 LONDON — This day, this match, had to come, of course, for Roger Federer, and for tennis, just as it inevitably must for every athlete in every sport.
Federer was bidding farewell Friday night with one last contest before he heads into retirement at age 41 after an illustrious career that included 20 Grand Slam titles and a role as a statesman for tennis. He was playing a doubles match alongside his rival Rafael Nadal for Team Europe in the Laver Cup against Frances Tiafoe and Jack Sock of Team World.
"For me, just personally, (it was) sad in the first moment, when I came to the conclusion it's the best decision," Federer said in an interview with The Associated Press this week about his emotions when realizing it was time to go.
"I kind of held it in at first, then fought it off. But I could feel the pain." He said he wanted this to feel more like a party than a funeral, and the crowd obliged Friday, rising for a loud and lengthy standing ovation when Federer and Nadal — each wearing a white bandanna, blue shirt and white shorts — emerged together from a tunnel leading out to the black court for the last match on Day 1 of the three-day team event at the O2 Arena.
The spectators remained on their feet for nearly 10 minutes, through the pre-match warmup, holding aloft phone cameras to capture the moment.
A couple of hours earlier, Federer tweeted: "I've done this thousands of times, but this one feels different. Thank you to everybody who's coming tonight." They came ready to roar for him, some with Swiss flags, some with homemade signs, and they made themselves heard with a wall of sound when Federer delivered a forehand volley winner on the match's second point.
Most Popular
Highlights
What's Hot