Former minister of justice faces life imprisonment for accepting bribes
By CAO YIN | chinadaily.com.cn | Updated: 2022-09-22 12:16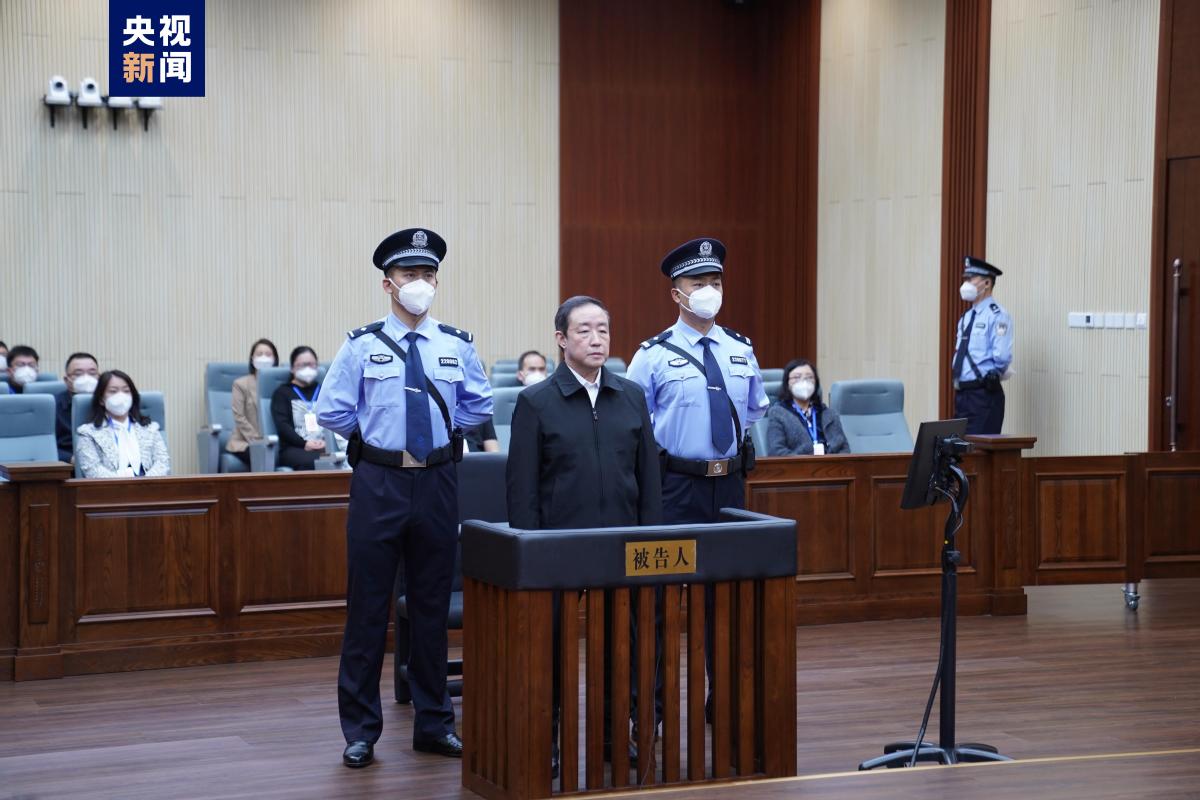 Fu Zhenghua, former minister of justice, received a suspended death sentence for accepting bribes and flouting the law by a court in Jilin province on Thursday.
The Intermediate People's Court of Changchun, capital of Jilin, publicly announced Fu's death sentence with a two-year reprieve for the crime of bribery, clarifying that despite the suspension, he will remain behind the bars for the rest of his life.
The court also sentenced Fu to 14 years in prison for flouting the law.
Additionally, the court stripped him of his political rights and ordered that all his personal property be confiscated. His illicit gains, as well as the interest they generated, were recovered and turned over to the State treasury.
From 2005 to last year, Fu abused his power in his various work positions, including as head of the Beijing Public Security Bureau, deputy head of the Ministry of Public Security and minister of justice, to offer aid to relevant departments and individuals in their enterprise operations, promotions and case handlings, the court said.
In return, Fu accepted bribes of more than 117 million yuan ($17.4 million) either directly or through relatives, it added.
Furthermore, between 2014 and 2015, when Fu led the Beijing Public Security Bureau, he hid evidence of serious crimes that his younger brother had been suspected of committing. As a result, the brother escaped prosecution for a long time, according to the court.
"Fu should receive the death penalty because the sum of the bribes he accepted was 'extremely large', and the circumstances were 'extremely serious' and not only caused an 'extremely negative' social effect, but also resulted in 'extremely major' losses of the interests of the country and the people," the court said.
It said it also took into account Fu's cooperation with investigators when handing down its sentence.
"He pleaded guilty and handed over illicit gains in a proactive way and thus shall be given lenient punishment," the court said.
But considering his crimes and the serious damage done to the nation and society, "we decided not to further reduce his sentence after the suspended death penalty, meaning he will serve life in prison without the possibility of parole."
Fu, 67, a native of Hebei province, worked in various positions in China's public security and judicial systems for many years. He became head of the Beijing Public Security Bureau in 2010, vice-minister of public security in 2013 and minister of justice in 2018.
Before he was placed under investigation for suspected serious violations of discipline and the law last October, Fu was deputy head of the Committee on Social and Legal Affairs of the National Committee of the Chinese People's Political Consultative Conference.
In July, Fu was prosecuted for the crimes, and his case was heard this month.