NEV makers to ramp up expansion in Anhui
By ZHU LIXIN in Hefei | China Daily | Updated: 2022-09-22 09:20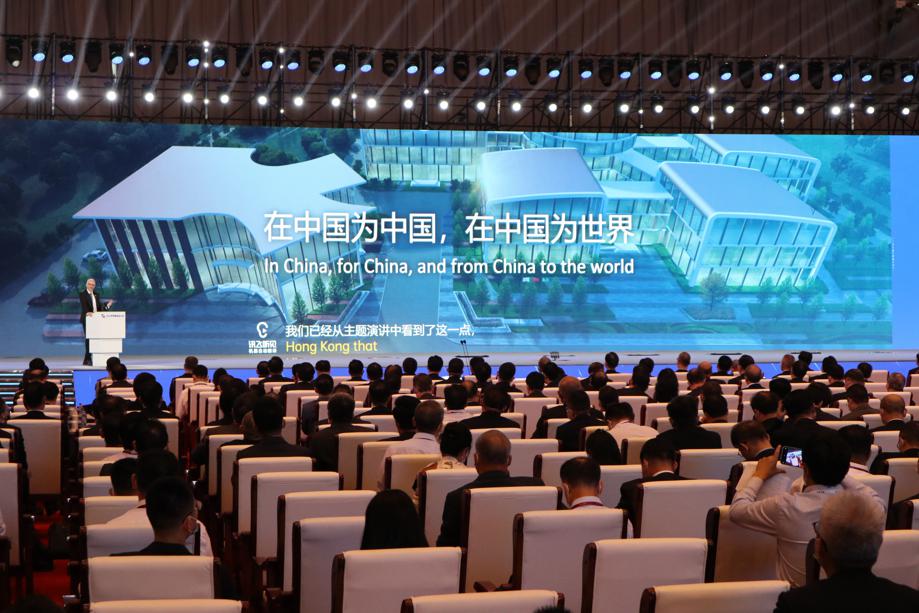 Some major new energy vehicle makers vowed to ramp up innovation and production in Anhui province during the 2022 World Manufacturing Convention (WMC), which kicked off in the provincial capital of Hefei on Tuesday.
"We understand that as a company that has been in China for 40 years, we have to immerse ourselves in the technological ecosystem here," said Stefan Mecha, head of Volkswagen China, who delivered a speech at the opening ceremony in the morning.
"In China, it's impressive to see how the pace of innovation in the industry has taken stride, and I believe that electric technology will drive our future in the automotive industry in the coming years.
"Volkswagen is one of the biggest manufacturers in China, employing more than 90,000 people, and more importantly, enjoys the trust of over 40 million customers in the country."
Regarding the company's development strategy, he said "it's something in China for China and also from China for the world".
Volkswagen started a joint venture, Volkswagen Anhui, with Hefei-based automobile brand JAC in 2017, and will build it into a hub for NEV innovation, Mecha said.
He added that Volkswagen Anhui-the German automaker's first joint venture to focus on NEV production-has full-scale factories for electric vehicles and battery systems, and an R&D center.
The incorporation of electric power and intelligent systems into cars has caused the automobile industry to experience the most tremendous changes ever in terms of supply and value chains, said Wang Chuanfu, chairman of China's largest NEV maker, BYD Automobile, which began extending its manufacturing infrastructure into Anhui with a battery plant in 2020.
A native of Anhui, Wang said he was pleased to see that the province has a complete supply chain for electric vehicles, which BYD's presence in the province will reinforce.
With support from the local government, BYD started to build the first phase of a brand-new NEV plant, with an investment of 15 billion yuan ($2.13 billion), in Hefei's Changfeng county last July. It saw the first vehicle roll off the assembly line in June.
BYD started construction of the plant's second phase in May with another 15 billion yuan in investment. After completion in early 2023, the whole plant will see an annual production value of 60 billion yuan.
Contracts were signed at the WMC for 568 other manufacturing-related projects in the province, with a combined investment of 368 billion yuan. Many of them were related to the NEV industry, which is a major strategic target for the provincial government. Anhui plans to contribute an increasing share of national NEV output through a combination of building research clusters, attracting foreign investment and localizing supply chains, according to a planning document released last year.