2022 BRICS Tourism Ministers' Meeting held in Guangxi
Chinaculture.org | Updated: 2022-09-20 16:02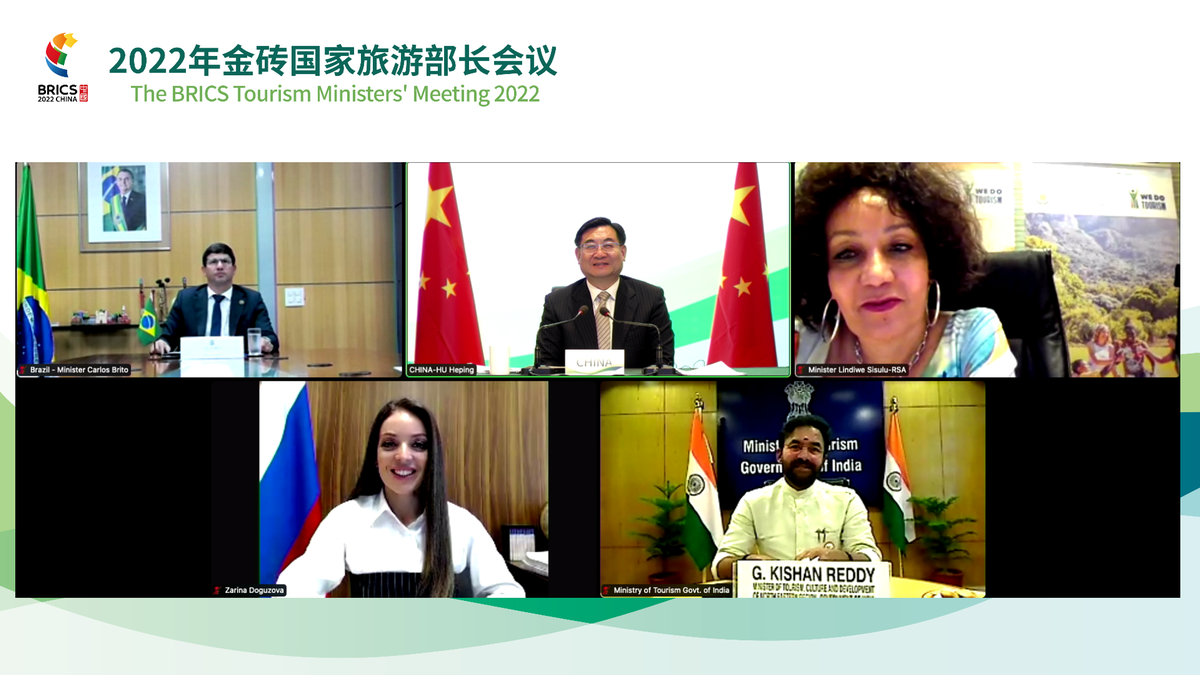 On September 19, the 2022 BRICS Tourism Ministers' Meeting was held in Guilin, Guangxi. Hu Heping, Minister of Culture and Tourism of China, presided over the meeting and made a keynote speech. The conference conducted in-depth exchanges and discussions on the theme of "Green Growth, Sustainable Development and Resilient Recovery".
Hu said the BRICS countries are representatives of emerging market countries and developing countries with the fastest economic growth and the most vitality in the world today. Strengthening ties and cooperation among BRICS countries is not only an inevitable trend of adhering to the path of peaceful development and promoting the progress of human civilization, but also an objective requirement for all countries to work together to cope with the impact of the COVID-19 epidemic and achieve comprehensive economic recovery. The BRICS countries are rich in tourism resources and occupy an important position in the world tourism pattern. The people of BRICS countries have strong tourism demands and frequent friendly exchanges, and there is great potential and broad prospects for tourism cooperation. In the face of the global impact of COVID-19 and the profound changes in the world pattern, BRICS countries should work together, share risks and meet challenges, implement the spirit of the 14th BRICS Leaders' Meeting with practical actions, and accelerate the recovery and development of tourism in BRICS countries and the world.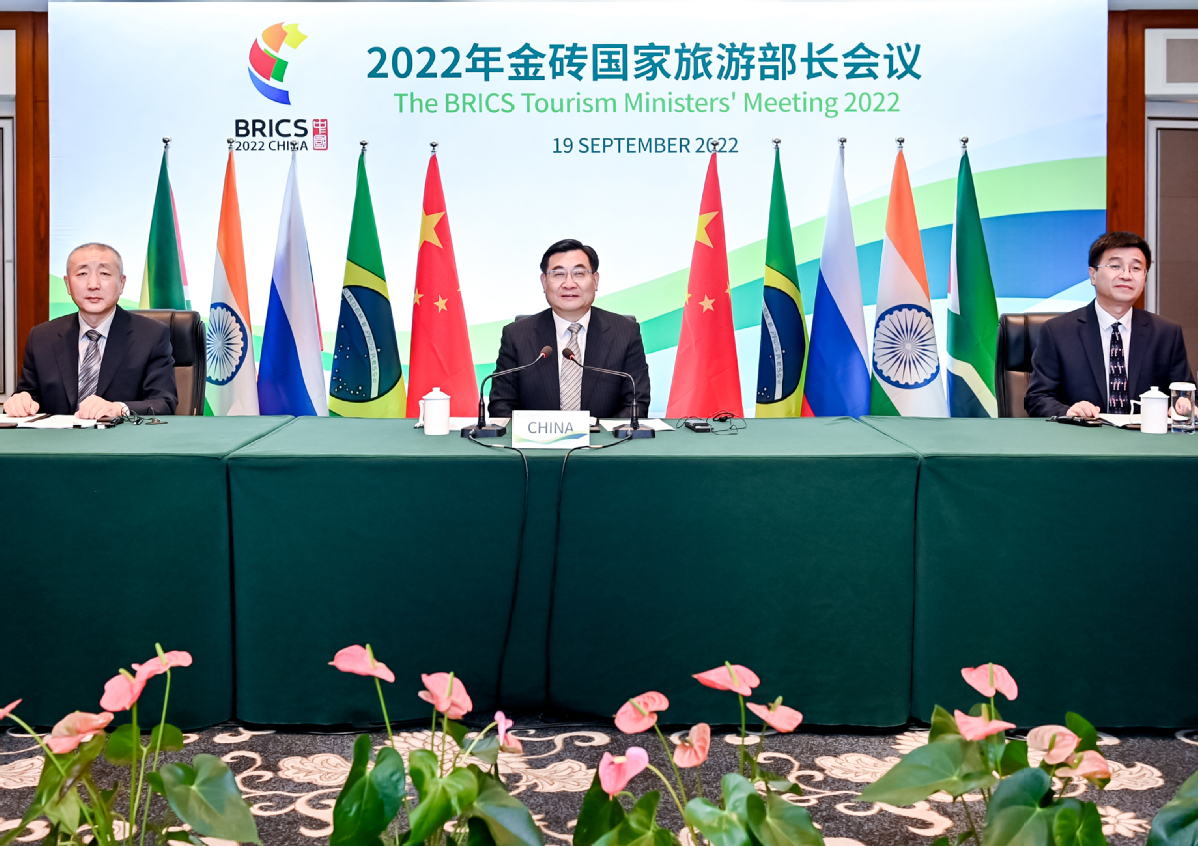 Hu put forward a five-point proposal: First, adhere to working together, improve the BRICS tourism cooperation mechanism and encourage BRICS tourism administrative departments at all levels, industry associations, research institutions and market entities to strengthen horizontal contacts and interaction and exchanges. The second is to adhere to pragmatic cooperation, promote the recovery and development of the tourism industry to be more resilient, and jointly explore a feasible path for the recovery and development of tourism under the epidemic. The third is to adhere to the green concept, work together to promote the sustainable development of tourism, and promote the work of the BRICS Green Tourism Alliance to make substantial progress. The fourth is to adhere to innovation-driven, empowered tourism development with digital technology, and accelerate the promotion of smart tourism characterized by digitalization, networking and intelligence. Fifth, adhere to openness and inclusiveness, continue to expand the "circle of friends" of BRICS countries and share the opportunities brought by BRICS with more emerging market countries and developing countries.
The participating ministers affirmed the achievements of BRICS tourism cooperation in recent years, reached a consensus on the urgency of tourism recovery and development and the importance of increasing the number of tourists visiting each other, and said that they would take pragmatic measures to build a resilient, sustainable and inclusive tourism industry. The meeting also adopted the Communiqué of the 2022 BRICS Tourism Ministers' Meeting.