Transnational couples show love has no borders
China Daily | Updated: 2022-09-20 09:31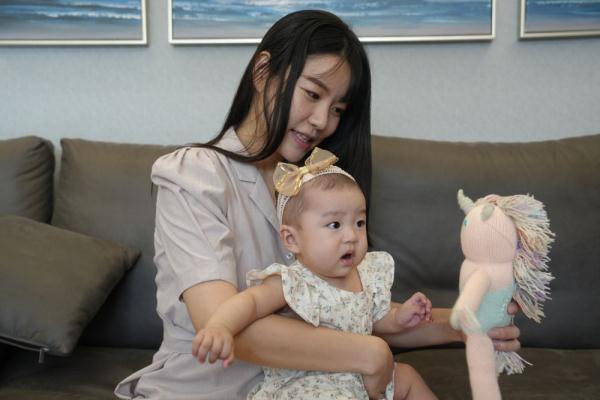 YINCHUAN-The Mid-Autumn Festival, normally a time of family reunions in China, has just finished, but memories of the holiday linger for transnational couple Kim Ji-yeon and her husband, Li Hongqiang.
Kim, 34, moved to Yinchuan, the capital of the Ningxia Hui autonomous region, after getting married in 2019. The pair first met during the 2018 Mid-Autumn Festival in Zhengzhou, the capital of Henan province, and fell in love at first sight.
"This Mid-Autumn, we have a bigger family," said Kim, who is now a mother of two after the couple's baby girl was born in June.
Originally from Daegu, South Korea, Kim studied Chinese at Yeungjin University and was once an exchange student in Qingdao, Shandong province. Her husband, a plastic surgeon, previously took part in exchange programs in her country, so language is no barrier to their love.
"She speaks Chinese well, and sometimes I almost forget that she is a foreigner," Li said.
For Kim, the support and care of her husband and in-laws create a sense of home, but due to the disruption of the COVID-19 pandemic, leaving China to visit Korea is not as easy as before.
"I talk to my parents via video chat every day, and my in-laws also help me take care of the kids. Surrounded by love and happiness, I don't feel lonely even though I'm not able to go home," Kim said.