Report: Juul's e-cigarettes to be banned
By AI HEPING in New York | China Daily Global | Updated: 2022-06-23 10:33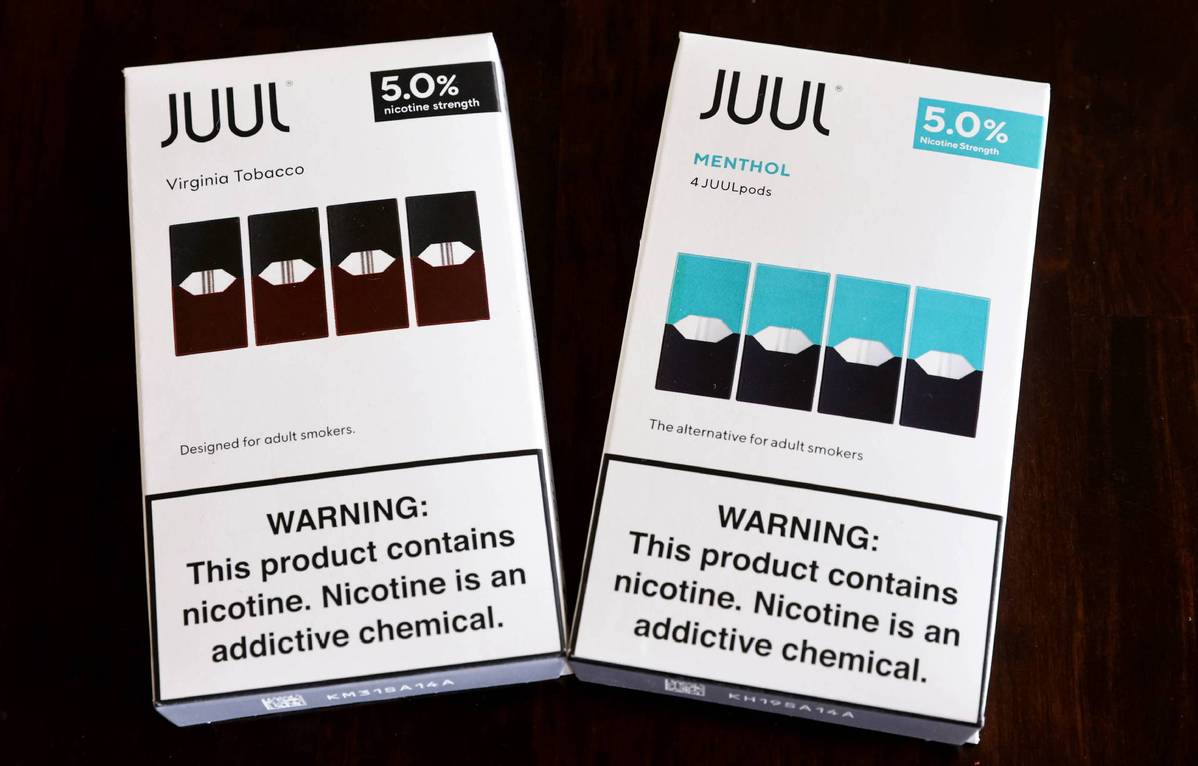 The Food and Drug Administration reportedly will ban Juul's e-cigarettes from the US market after a nearly two-year review of data from the vaping company as it has sought to keep selling its tobacco- and menthol-flavored products.
The Wall Street Journal, citing people familiar with the matter, reported the federal agency was likely to order the ban Wednesday. Juul had no immediate comment. The company could pursue an appeal through the FDA, challenge the decision in court or file a revised application for its products.
The FDA has banned the selling of all e-cigarette cartridges with sweet and fruity flavors, while it has allowed Juul competitors Reynolds American and NJOY Holdings to keep selling their tobacco-flavored products. The regulator was expected to do the same for Juul.
Shares of Altria Group, one of the world's largest cigarette manufacturers and the maker of popular brands including Marlboro, fell about 8 percent Wednesday. Altria paid $12.8 billion in 2018 for a 35 percent stake in Juul when the company became the market leader as its sleek-looking devices and fruity vaping flavors led to a surge in vaping among teenagers.
But since e-cigarettes and other similar vaping products came to market, scores of people have died, and thousands have been hospitalized nationwide for various lung ailments that medical and health officials blame on vaping.
Shortly after Altria's investment, flavored vape pods were banned from the US market, and Juul saw a decline in sales. The e-cigarette company also faced scrutiny from regulators due to its marketing tactics that lured teenagers into the habit of consuming nicotine.
Juul had submitted applications for only menthol- and tobacco-flavored products. It was seeking approval for its nicotine pods in two strengths: 5 percent, which is equivalent to the nicotine in an average pack of cigarettes, and 3 percent.
The FDA has been conducting a review of US vaping products, weighing their popularity with young people against their potential benefits as less harmful alternatives for adult cigarette smokers.
All US e-cigarette manufacturers in 2020 were required to submit their products for FDA review to stay in the market, and the Journal said Juul didn't make the cut.
The FDA ban comes as the Biden administration on Tuesday said it wants to cap the amount of nicotine allowed in cigarettes as part of an effort to stem addiction and reduce smoking-related deaths.
But such a restriction could take years to go into effect as the FDA would likely face consumer backlash and potential lawsuits from cigarette makers.
The American Heart Association, the American Lung Association and the American Academy of Pediatrics have lobbied the FDA to bar Juul from selling its products.
E-cigarettes deliver vaporized nicotine without many of the carcinogens inhaled with combustible cigarettes. They have been marketed as a safer alternative, but critics say they are just another nicotine delivery system, one that is luring young people to the drug.
Several states have filed lawsuits against Juul. A group of 39 state attorneys general have been investigating the company's marketing and products since February 2020.
In June 2021, Juul Labs agreed to pay $40 million to the state of North Carolina to settle a lawsuit alleging that the e-cigarette maker had targeted underage users. It resolved the first of thousands of lawsuits filed against the company by states, school administrators and families who have alleged the company had targeted teenagers. A criminal investigation by federal prosecutors and the FDA is pending, according to the Journal, as are most of those lawsuits.
Founded in 2015, Juul sold 2.2 million devices the next year. Last year, Juul reported a net loss of $259 million and an 11 percent decline in sales to $1.3 billion, according to the Journal.
The US represents nearly all of Juul's revenue, though its products are also available in Canada, the UK, Italy, France and the Philippines.