Athletes get a winning menu on diet of success
Share - WeChat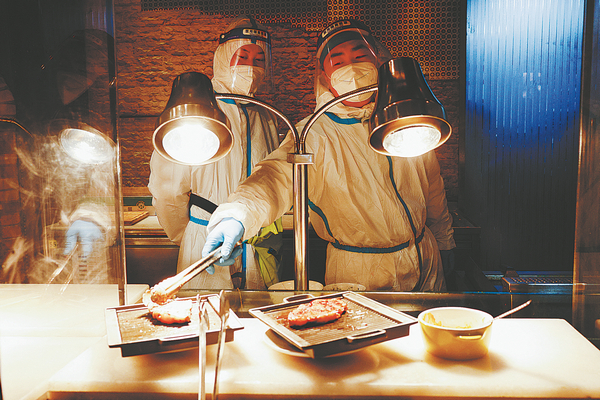 Food, its preparation and serving, played a lip-smacking role in a fascinating Winter Olympics, Yang Feiyue reports.
Amid the thrills and spills in the arenas of the Winter Olympics, one prize performer perhaps garnered the most attention on social media. Giving the athletes the appetite, literally, to succeed, food, not just any haphazard combination, but a carefully selected group of nutritional ingredients, has emerged as a clear Olympic champion.
Napoleon said an army marches on its stomach, equally, the ability of athletes to compete is determined by what they have digested.
A total of 678 dishes were prepared, catering to various tastes and needs at the three competition zones of Beijing, Yanqing and Zhangjiakou, according to the organizing committee's village planning and operation department.
The menu, developed over nearly four years, was designed to meet the athletes' comprehensive dietary needs and requirements while also taking religious diversity into consideration.
Traditional Asian cuisine, such as sushi, udon and stir-fried kimchi, as well as Western foods like pizza and pasta, were readily available to satisfy diversified tastes.
In addition, a range of vegetarian and halal dishes were served, with kosher requirements available to meet the specific dietary needs of athletes from different cultures.
Most Popular