Table tennis squad still enjoying life at the top
Share - WeChat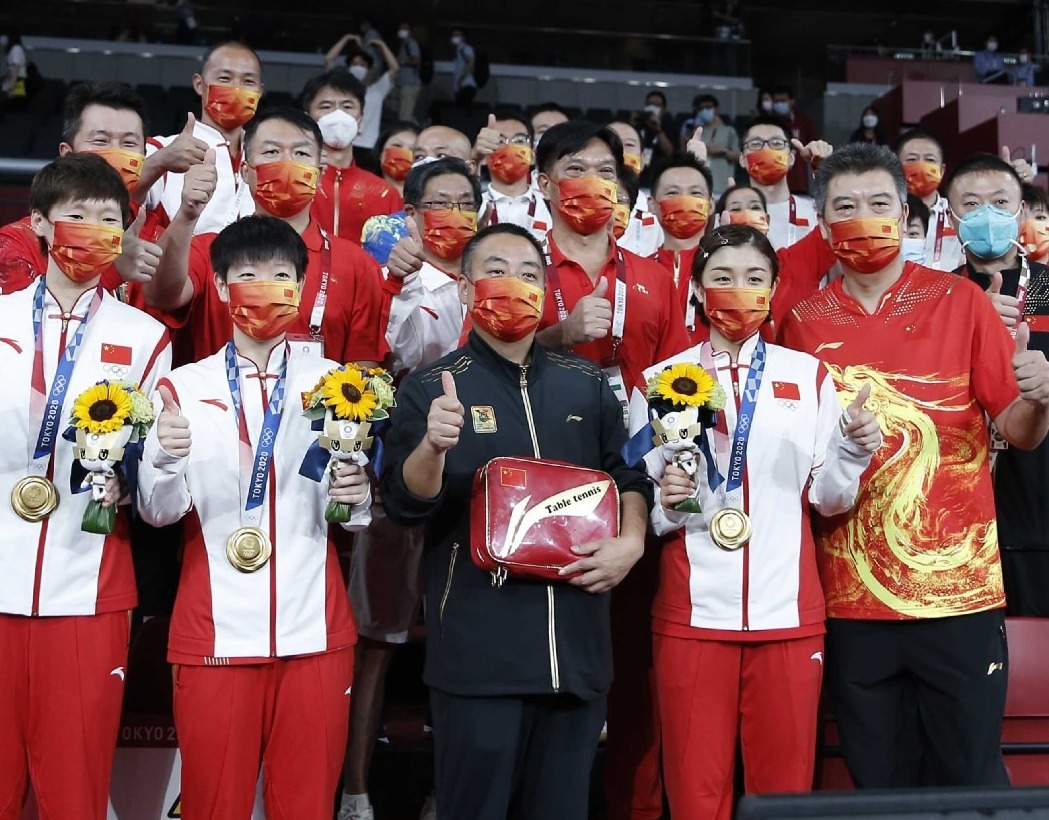 Nation's veteran and younger players maintain their dominance
Sweeping the medals at major international events, China's table tennis stars continued their dominance last year despite challenges posed by the COVID-19 pandemic and pressure from overseas competitors.
But setbacks, such as Team China's failure to win the mixed doubles gold against host Japan at the Tokyo Olympics last summer, are sounding alarms bells for the country's young guns, who need to work harder to live up to the high expectations they shoulder.
The Chinese table tennis squad experienced a near-perfect season last year. At the much-anticipated Tokyo Games in August, China pocketed four of the five golds up for grabs.
In the United States in November, the squad again bagged four out of the five golds offered at the World Table Tennis Championships Finals in Houston, Texas. One week later, Chinese players won both gold medals at the WTT Cup Finals in Singapore.
Team China veteran Ma Long said during a live interview on Sina Weibo: "If I had to choose a word to describe my experience in 2021, it would be 'thankful'. I want to thank all the people who have helped and supported the Chinese table tennis team.
"Apart from the players and coaches, there are many others behind the scenes helping us, including sports technology researchers, the medical team and support staff members. Even though they are not often in the spotlight, they make tremendous efforts.
"We also need to thank the nation. The entire Chinese delegation, not only the table tennis squad, had a great performance at the Tokyo Olympics thanks to comprehensive support at national level. China has also contained the pandemic, so our daily training wasn't affected, whereas many foreign players were unable to train for consecutive days."