Assistive technology empowers China's eldercare service
Xinhua | Updated: 2022-01-14 10:24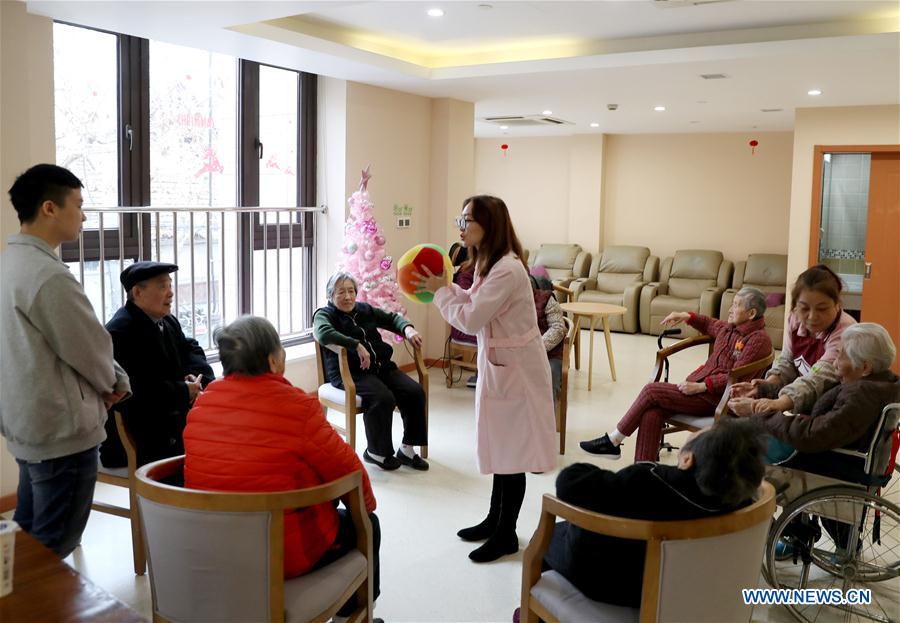 SHANGHAI -- With the words "confirmed fall" flashing in red, the name, age and precise positioning of an elderly man popped up on a big display at an eldercare service operation center in Shanghai.
In the blink of an eye, a telephone operator established contact with him, and reported his physical condition, location and past medical history to an emergency center of the city. His children were also notified of this sudden fall by text messages and phone calls.
While the risk of suffering a fall is serious among older adults, many senior citizens in Shanghai can feel a sense of relief, thanks to a matchbox-sized assistive device.
The recently launched electronic gadget, which can be attached to the waist, can automatically alert staff members of the Shanghai 398 smart eldercare service operation center if a person suffers a fall, and help them respond quickly.
The assistive device is able to collect 100 sets of body movement data every second, recognize a fall and the person's location in real-time within one second based on deep learning algorithms, said Kong Zhiqiang, president of the center.
Integrating smart wearable devices with a cloud service platform, the 398 smart eldercare project targets senior citizens, especially those who are at an advanced age, disabled or live alone, Kong added.
Supported by the Xiaolintong Community Service Center, the project's elderly participants can have access to over 200 services such as transport, meals, shopping and house cleaning by just pushing a button on the device for three seconds.
Chinese people aged 60 or above has reached 264.02 million, including 190.64 million people aged 65 or above, or 13.5 percent of the total population, according to data from the seventh national census.
In Shanghai alone, one of the richest yet rapidly aging cities in the country, over 16 percent of the population were aged 65 and beyond.
While the aging population brings pressure to the Chinese society, it also provides potential for the rise of the silver economy, which may boost employment and stimulate consumption.
Shanghai has rolled out a plan to promote smart eldercare services by making full use of blockchain, cloud computing, big data, the Internet of Things and other new-generation information technologies in the 14th Five-Year Plan (2021-2025) period.
Smart eldercare products are forming a new area of business growth as a result of rapid applications of internet technology.
Many tech enterprises have stepped into the industry with innovative products such as smart meters that can track older people by creating a profile of their electricity or water use, and send alerts to concerned relatives.
They also have their eyes on screen magnification software, fall detection sensors, and automatic devices for quick eye disease screening.
As cross-border travel has been restricted due to COVID-19, the daily care and safety of the elderly who are left idle in their "empty nests" have become the biggest concern for their overseas children.
Kong said that with the use of assistive technologies, they will pay close attention to the elderly empty nesters and keep their children informed about their conditions.