It is not about big eyes or small eyes
By ZHANG ZHOUXIANG | China Daily | Updated: 2021-12-29 08:19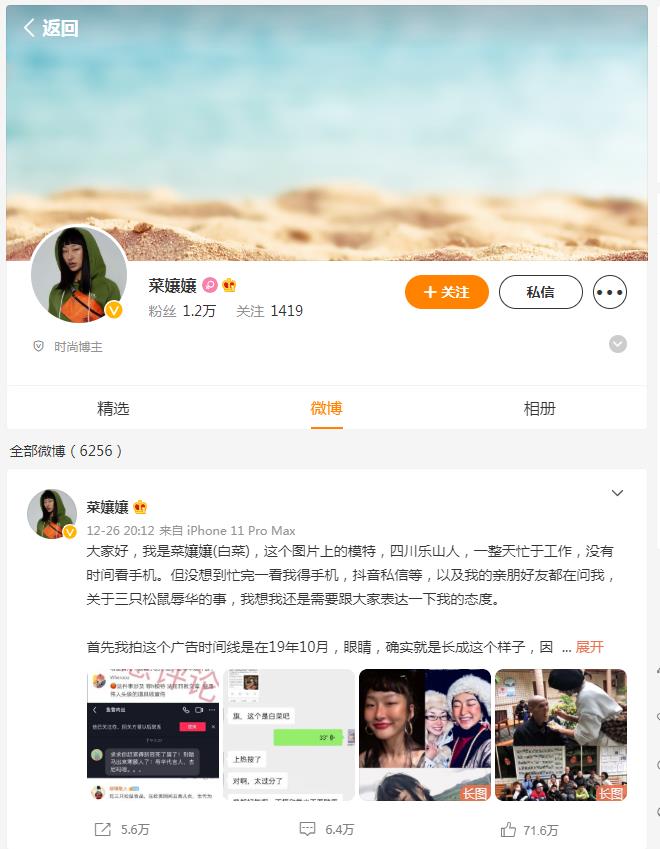 A 2019 advertisement poster for Three Squirrels, a domestic snack brand, became a topic of discussion on social networking sites on Sunday because someone felt the model in it, Cai Xiangxiang, had small, slanted eyes.
Cai responded through her micro blog account, saying she was born with small eyes and she does not think her appearance is in any way an insult to China.
It is absurd to say that someone with small eyes should not model for a product. However, the target of the public's ire was not the model, but the brand.
As a domestic brand, Three Squirrels should have known about the sensitivity of Chinese consumers to how they are portrayed in advertisements. Yet the brand portrayed the model in a way that highlighted her exoticness to Westerners.
The incident once again reflects that Chinese consumers are highly sensitive to how they are portrayed in advertisements. For too long, Western criteria of beauty, and Western tastes and likes and dislikes dominated aesthetics. Many Western brands stereotype Asian females as having small eyes in their posters and publications.
The West no longer has an absolute say over everything. The Chinese people do not need to follow their standards on what constitutes beauty and what kinds of women are considered beautiful.
Some on social networking sites argue that those challenging the Three Squirrels advertisement might be oversensitive.
But such sensitivity is a result of long-term Western domination of aesthetics. Of course, with China's growing cultural influence, this kind of sensitivity will gradually vanish, too.