Steering steady course in Suzhou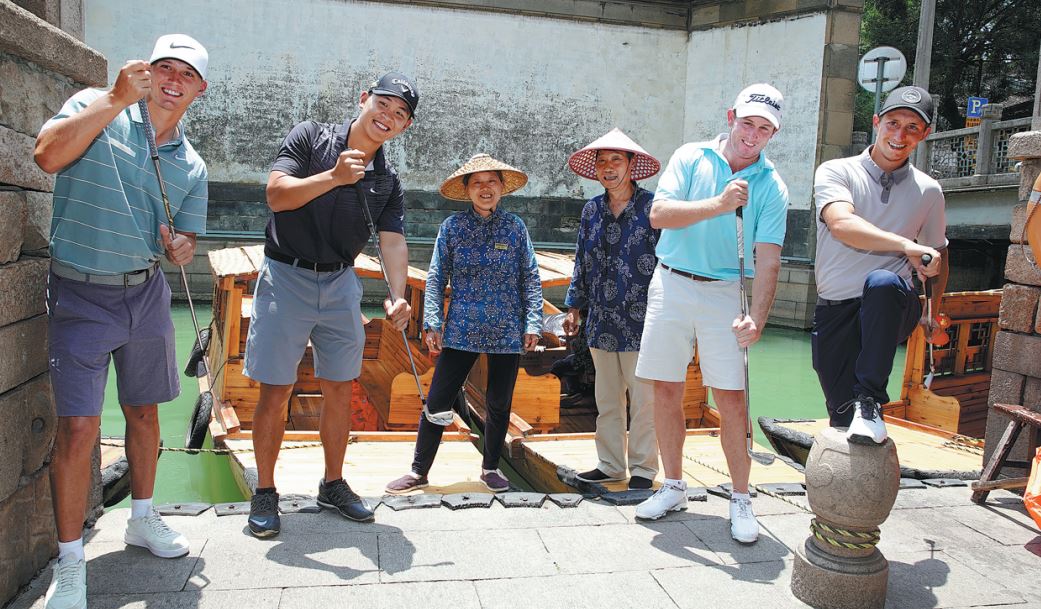 Money leader McGreevy eyes elusive victory to cap consistent season on tour
Max McGreevy is hoping to finally get over the line and claim his maiden victory on the PGA Tour Series-China at this week's Suzhou Open, which tees off on Thursday.
The American's third-place finish at last month's Nantong Championship was his fourth top-five performance through six events-consistency that has earned him top spot on the tour's order of merit.
And now McGreevy feels that elusive victory is in his sights in scenic, waterway-laced Suzhou.
"I keep giving myself chances so I'm hoping for another chance this week. Unfortunately, I haven't been able to seal the deal but I had a really good chance a couple weeks ago in Nantong," said the 24-year-old, who has yet to finish outside the top 20 this season.
"That's how it goes but it was a nice consolation to get the No 1 spot on the order of merit. That was awesome and I'm hoping to keep that spot and keep moving forward and hopefully get a win here."
McGreevy is playing his first full year in China along with his good friend Luke Kwon of South Korea, having heard good things about the tour from Charlie Saxon, the series' all-time money leader.
The trio played together at the University of Oklahoma, with McGreevy endeavoring to follow in the footsteps of Saxon, who is now playing on the Web.com Tour, effectively the feeder circuit for the PGA Tour.
"I always remember battling against Charlie in college, trying to get one of the last spots to make the traveling team or competing against Luke and stuff like that," said McGreevy, who recently moved in to a house with Saxon in Dallas, Texas.
"Fortunately, it's been fun to feed off one another and Kwon also won last month in Qinhuangdao, so it's been great to keep the tradition going. It always feels good to represent your university and see your former teammates doing well."
Saxon graduated from the University of Oklahoma in 2016 as McGreevy stayed in college to complete his final year, when he helped his team win the prestigious NCAA Championship. He then played a full season on the Web.com Tour in 2018 but failed to retain his card.
Now McGreevy is hoping to find his way back to the US by finishing the year in the order of merit's top five.
In the meantime, he is relishing the experience of traveling across China. He is particularly psyched to visit Suzhou and play at Jinji Lake International Golf Club, which was designed by golfing great Gary Player.
"Suzhou is awesome, and so is the course. It's been incredible and the views are amazing, so I'm excited to keep exploring a little bit more this week," said McGreevy.
"The views are stunning and we went on a boat ride downtown on Tuesday, so it's just been a really great experience so far to see the different culture and I'm trying to embrace it all."
Since its inception in 2014, the PGA Tour Series-China has awarded cards to the Web.com Tour, which feeds new talent into the PGA Tour proper.
It operates in partnership with the China Golf Association and Shankai Sports. The top five money winners from PGA Tour Series-China earn Web.com Tour membership for the following season.
"Nine players from China have won 16 of the 54 PGA Tour Series-China tournaments held over its history. To date, that's the highest percentage among all countries represented on the PGA Tour Series-China," said Greg Carlson, the tour's executive director.