Genetic regulations meant to safeguard health
By Zhang Yangfei | China Daily | Updated: 2019-06-13 08:52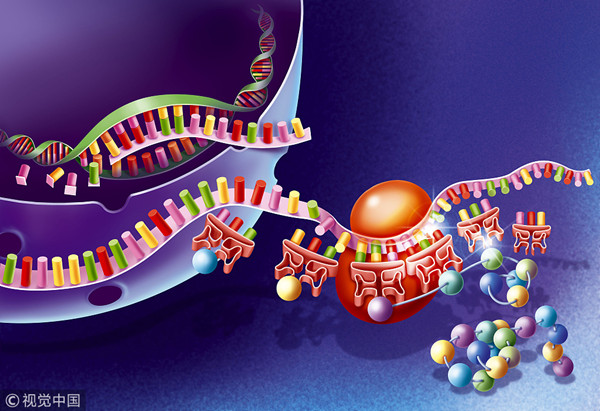 China will tighten regulations on the use of human genetic resources and accelerate relevant lawmaking to ensure the safe development and clinical application of biotechnologies, top officials from the Ministry of Science and Technology and Ministry of Justice said on Wednesday.
The State Council, China's Cabinet, issued rules on Monday strengthening the country's management and supervision of the collection, storage, use and overseas supply of human genetic material in China.
Xu Nanping, vice-minister for science and technology, said the rules further emphasize the reasonable use of human genetic resources, help support basic research and commercialization of the scientific results, and create an honest, fair and sharing environment that effectively protects the interests of all parties in global cooperation.
The regulation stipulates that entities that collect, store and experiment with the resources must comply with ethical principles and respect personal privacy, and their activities must not endanger public health, national security or public interests.
It also said foreign organizations and individuals are not allowed to collect or store genetic resources within China's borders or share them with other foreign parties. Violators will face fines up to 10 million yuan ($1.44 million), or, if the circumstances are particularly serious, will be banned temporarily or permanently from engaging in genetic activities in the country.
Human genetic resources contain information and data of human genomes, organs, tissues and cells, and are of great significance to the understanding of the nature of life and cause of disease.
China, with a huge population of multiple ethnicities, has a very rich genetic pool, but the older regulations no longer fit today's rapid growth of biotechnology, Xu said.
The new regulation draws clear lines on activities related to the material, and to prevent its illegal use overseas the regulation states that foreign individuals and organizations must work with Chinese partners and gain approval from the government to use the material for scientific purpose, according to Zhang Bingqing, head of the ministry's department of policy, regulation and innovation system.
It also clarifies the responsible department - the science and technology administration department of the State Council - and gives clear guidance to future research and the development of the biomedical industry, he said.
Wu Yuanbin, director of the ministry's social development, said the regulation emphasizes the need to strengthen basic research platforms to preserve human genetic material and big data, which will be open to academic and medical institutions, universities and enterprises.
He said it also encourages more international collaboration: In 2018 alone they received more than 2,800 applications, of which about 85 percent gained approval.
Next, authorities will simplify the application process, improve online portals for application and release sample documents, Wu added.
"In the meantime we will strengthen the supervision and inspection of genetic activities in medical and academic institutions and enterprises, and make public the inspection results in a timely manner," he said.
"The regulation focuses on protecting the resources within the country, promoting their rational use and preventing illegal access to them," said Peng Gaojian, an official from the Ministry of Justice.
Peng said lawmakers are pushing forward legislation on the safe management of biotechnology development and the clinical application of new biotechnologies to prevent activities against social ethics or bioterrorism and safeguard public health.