Grand Chinese New Year celebration held in London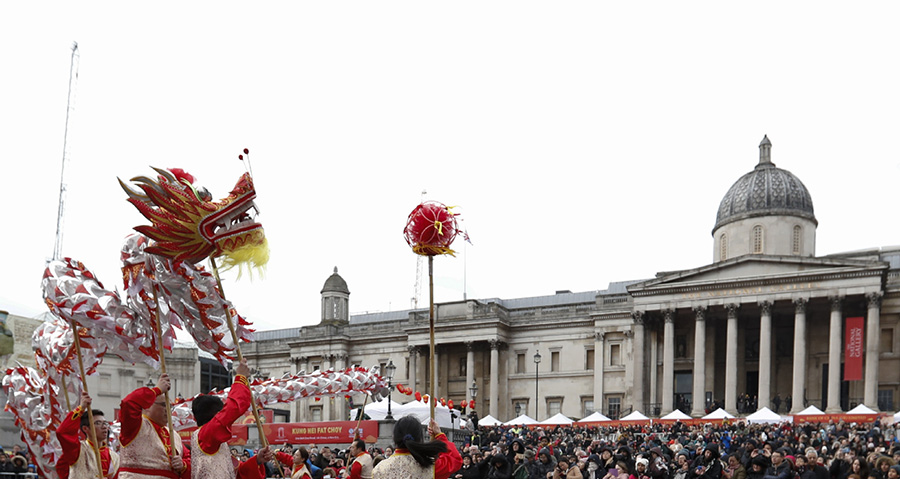 London hosted on Feb 10 one of the largest Chinese New Year celebrations outside Asia, drawing tens of thousands of visitors to the heart of the British capital to share the joy.
The celebration began with a grand parade featuring 30 teams including a Chinese Dragon and Lion team, an iconic London double-decker bus and a variety of floats streaming through the streets from Trafalgar Square, via West End before reaching its final destination Chinatown.
More live entertainments were presented on the many stages set up around Chinatown while a martial arts and cultural zone was also put up to offer a show of Chinese handicrafts, Chinese zodiac animals and a dim sum feast.
Despite some drizzle, visitors' enthusiasm remained high for the celebration to mark the arrival of the Year of the Pig, the last of the 12 Chinese zodiac animals.
Winston Lo, one of the presenters of the stage performances, told Xinhua that there is "a growing and greater sense of eagerness" among the British public to participate in the Chinese Lunar New Year celebration as China's cultural influence continues to expand across the globe.
"Look at this weather, and thousands and thousands of people are still coming," said Lo.